6. Shadow Warrior
Shadow Warrior is primarily a First-person Shooter video game but the Melee Combat elements make it more like Dark Souls. This remarkable games offers Action-RPG elements as well as FPS and combines them into one amazing game. In a similar Dark world, Shadow Warrior lets you act as Lo Wang, a trained Assassin, and a marksman. After fleeing the enemies after a deal of ancient Katana sword goes wrong, Lo Wang ends up in the Realm of Demons. In order to escape the Demon World, Lo Teams up with a Rogue Demon named as Hoji who tells him the story about the Sword's origins and its parts that need to be collected. This is where the story takes another twisted turn and leaves you right in the middle of a ravaging demon world.
Your task is to use weapons such as Crossbows, Shotguns, Rocket Launchers as well as the Powerful Katana Sword that slashes the demons nicely. From a first-person perspective, you won't find a game that offers melee combats and is that remarkably addictive. With a variety of equally capable and equipped enemies, a dark world, a blasting gameplay, advanced AI and superb graphics, Shadow Warrior is one amazing Action-RPG game to play. As one of the best games like Dark Souls, it'll entertain you very well. So, do try it out for an amazing experience of FPS and Action-RPG elements. You can enjoy Shadow Warrior on PC, Mac, Linux, Xbox One, and PS4.
7. Clive Barker's Undying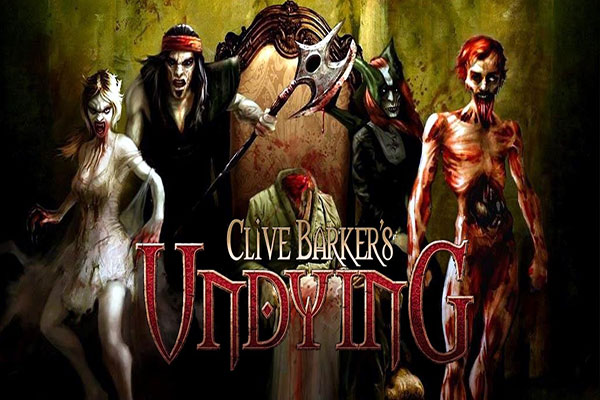 This particular title on our list of best games like Dark Souls offers a bit different and exciting experience as compared to all the titles mentioned above. It's packed with the standard Action-RPG elements and combines them with a few paranormal rudiments for an epic gameplay. Fundamentally, Clive Barker's Undying is a Horror game with a first-person perspective, loads of Magic and shooting. The story takes you back to the year 1920 and lets you control the character of Patrick Galloway, an Irish-born Paranormal Adventure enthusiast bound to uncover the truth about a mysterious clan and all the paranormal events. With intentions of helping a friend in the vicinity whose whole family gets plagued with a curse caused by the Occult, your task is to explore the game world, traverse through dark environments and kill the enemies with all the available weapons.
Keep in mind that the health systems of the game work on the basis of earned points. If your health depletes completely, you'll die in the game. A unique feature of the game is that it combines all the traditional weapons with the player's character's magical abilities. This way you earn more Mana that helps keep the character and his abilities upgraded. Another way to boost the mana is to collect all the items. With a variety of different puzzles, NPCs, immersive gameplay and beautiful graphics, Clive Barker's Undying is a fun Action-RPG game to play. If you want to play this game, you can download it from GOG.