Age of Empires is built around the idea of a Standard RTS (Real-time Strategy) formula. The game lets you start off from scratch, build a small town with limited resources and a minimum number of workers. Collecting Resources, creating Units, building Structures, and developing new technologies via Research, and advancing the Civilization, are the most crucial parts of the game. Age of empires is basically a true depiction of events that take place in various eras of time. Each of these eras holds many secrets in terms of technology, building and leaping towards the modern times. With the freedom to explore and enormous strategic depth, Age of Empires is a remarkable RTS game to play. For all those hardcore fans of RTS genre, who love to play games like Age of Empires, the following titles would definitely be a great source of entertainment.
Games Like Age of Empires
Let's have a look at some of the best alternatives to the groundbreaking Age of Empires. Hopefully, they'll help satisfy your inner RTS fan and would entertain you well.
1. Rise of Nations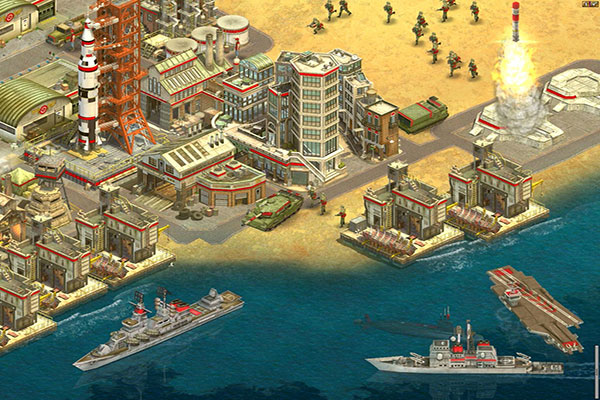 First best Real-time Strategy marvel on our list of games like Age of Empires is the popular Rise of Nations. Released back in 2003, Rise of Nations is one of the most played RTS titles worldwide. It offers a brilliant combination of Territorial and Attrition warfare and lets you enjoy the gameplay for hours. The Rise of Nations features 18 Payable Civilizations and lets you play through eight ages of the history of the world. With a remarkable Strategic depth, Rise of Nations offers loads of achievements and plenty of room for the gameplay. It lets you rule over a city, construct defensive buildings in various territories, and grow your city to further limits.
To maintain your economics and success, you must collect resources as well. There are six different types of resources that you must collect. To collect the resources you can use the automatic workers. You assign them the tasks and they keep on working until you stop them. This alone is the most fantastic feature of the game. With a variety of different civilizations to play with, a great single-player campaign, and loads of other unique features, Rise of Nations is one of the most adorable games like Age of Empire to play and enjoy.
2. Anno 2070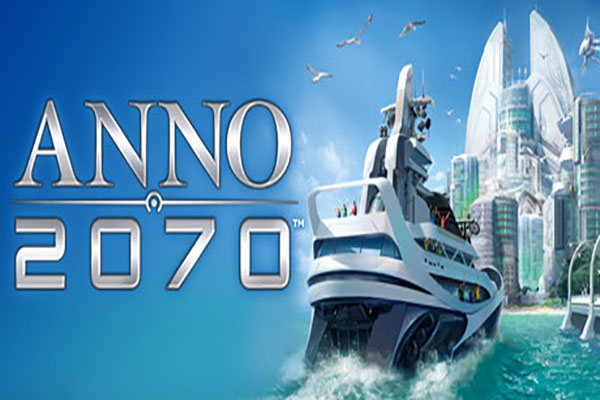 Anno 2070 combines City-building and Economic elements with Real-time Strategy and offers an extraordinary experience of gaming. The game is set in a futuristic era of 2070 where it tasks you to rebuild an advanced city from scratch. A massive rise in sea levels destroys countless cities and changes the land into a series of newly formed Islands. Anno 2070 offers three playable factions. These factions are named as The Global Trust, The Eden Initiative, and The S.A.A.T. Each of the faction is known with short names based on their level of expertise in the game. Global Trust is called "Tycoons", Eden Initiatives are called "Ecos", and the S.A.A.T is called "Techs". You can play with any of the factions in the game and perform various tasks.
With Ecos, you can build Sustainable Cities and control the environments. While playing with Tycoons, you can build large industrial complexes and create resources. The Techs help you research and develop new powerful technologies and keep on growing. The gameplay of Anno 2070 follows the standard formula of RTS genre. The Democratic and political system in the game is controlled by a central system. However, the economics are dependent on the innovation and the way you handle it. With loads of achievements and rewards, upgrades and other great features, Anno 2070 is a great creation of Ubisoft. You can play it as one of the best RTS games like Age of Empires and enjoy all the fun.