While GoT fans wait in anticipation, the shooting of 'Game of Thrones' Season 7 has now moved to Spain's Basque County at Zumaia village's Itzurun beach. A few days back we brought you some on-set pictures when the cast and crew were in Gaztelugatxe. This week, new scenes are being shot at the Itzurun beach, and some new photos have leaked out.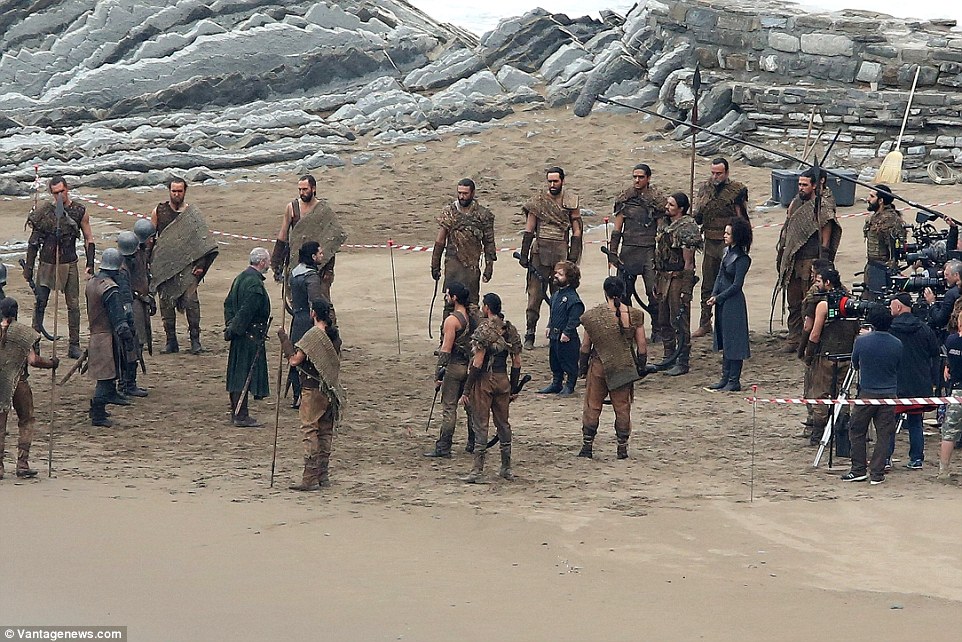 According to new reports, the scenes that are being shot at the beach will set the stage for the much-awaited meeting between the King of the North, Jon Snow, and First of Her Name, Daenerys, Queen of the Andals and perhaps the future Iron Throne queen. However, before that meeting takes place, Davos and Jon are seen getting off the boat and meeting Missandei, Tyrion, and some Dothraki on the Itzurun beach.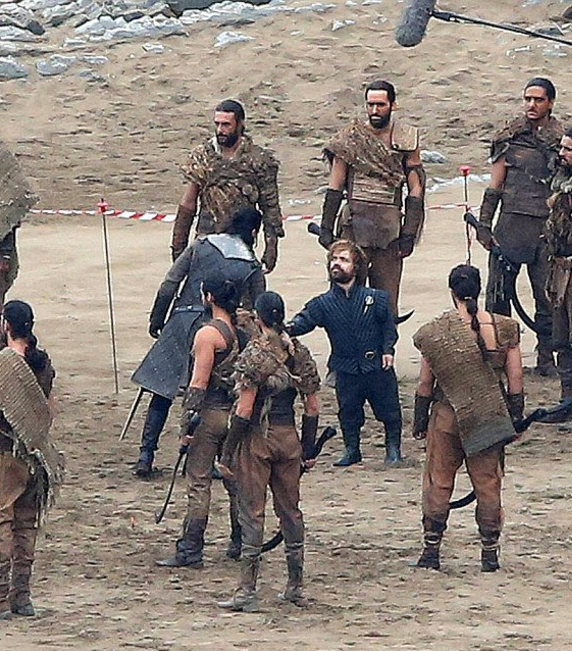 Tyrion and Jon Snow did exchange a formal handshake despite the family history between the Lannisters and the Starks. They both have met only once before, but that was way back in the first episode of the first season. Tyrion did call Jon Snow a bastard several times, but then he gave him a piece of advice: "Never forget what you are. The rest of the world will not. Wear it like armor and it can never be used to hurt you." Snow was irritated, but Tyrion did acknowledge the similarities between bastards and dwarfs: "All dwarves are bastards in their father's eyes."
In the latest 'Game of Thrones' Season 7 on-set photos, it looks like the meeting between Tyrion and Jon Snow is mostly courteous. A leaked video came out on 22nd October and showed Jon Snow meeting Khaleesi. This meeting is very important as Snow needs more allies if he wants to make his army stronger to defeat the White Walkers. Dany and Jon are certainly going to be the highlight of the event.