Every new smartphone is marred by bugs and issues that degrade the user experience. Launched earlier this year, the Galaxy S8 also comes with a couple of problems including the one that hindered in the phone's charging. Many users are unable to charge their Samsung Galaxy S8 due to moisture detected in charging port. On the brighter side, we have a fix for the Galaxy S8 moisture issue.
Samsung has proven itself as a trendsetter in the smartphone market after the launch of the Galaxy S8 series with the flashy new Infinity Display. Ever since the phone was launched, many other companies are being reported to bring similar displays to their phones. The company also ensured that the phone is dust and water resistant making it easier for the people to use it anywhere they want. However, it is not necessary that if the Galaxy S8 is water resistant, it won't get infected with moisture. Check out the issue in detail.
Galaxy S8 Moisture has been Detected
We have received a couple of queries from our readers regarding the moisture detected error on S8. We are posting them here.
Error Report 1
It has been 4 days and my S8 still showing moisture has detected. I didn't take in into water but still the error is not going.How should I dry the port? Please advise me the fix.
~Daniel
Error Report 2
I keep getting moisture detected on my Samsung Galaxy S8 over and over again. I know there is NO moisture in my phone, but still it keeps on saying the same thing. Can you tell me any way to disable it? 
~Samrat
Error Report 3
My S8 keeps showing moisture has been detected but I don't know how to remove this message. My S8 won't charge when it display this error. I live in humid area so could this be reason behind this problem? Please help me fix it. I don't know how to dry the charging port or if there anything else that I need to do.
~Harsh
These are not the only reports we received so far on this error. But we just added a few as a reference. Instead of suggesting them one by one, we have come up with this guide which should help you fix the moisture detected error on Galaxy S8.
Before we go through the solutions, let's check out why this error happens.
Why does Galaxy S8 moisture Detected Error Occur?
The moisture detected in charging port of the Galaxy S8 occurs when the USB port of the phone is exposed to water. While the phone may be water resistant, one must ensure that the phone stays way from water. The water resistance on Galaxy S8 protects its internals from getting damaged by moisture, but the ports on the outside are still exposed.
Interestingly, many users have reported that their Galaxy S8 had never been exposed to water, but still they get the moisture detected in charging port error. It happens when you live in a humid area where the moisture in the air can also damage the charging port of your Galaxy S8.
Besides these, in some cases, that charging cable can also be blamed for the moisture error in Galaxy S8. If the cable has been exposed to water or moisture, it can be transferred to the phone's USB port while you connect it for charging or data syncing. It can cause corrosion on the contact points of either of the charging ports for long-term damage.
Things to Avoid When Moisture Detected in Galaxy S8
The worst thing you can do to your Galaxy S8 when there is moisture in its charging port is blowing hot air into it using the hair dryer. While it may look like an easy solution to dry out any moisture deposit, it does more damage than doing good. The air you'd blow into the Galaxy S8's charging port will push the water further inside the phone to cause much more damage than it would have done otherwise.
How to Fix Galaxy S8 Moisture Detected Error
There is no settings to disable the moisture detected error. But there are a couple of solutions which have fixed the S8 / S8+ Moisture problem in many cases. We have compiled them all, and hopefully one of them will solve the problem for your smartphone.
Clean Charging Port and USB Port
The Type-C USB port on the Galaxy S8 is so tiny that it is quite difficult to look for any corrosion inside it without any magnification. You can peek inside it using a flashlight and the magnifying glass at your home itself. It is always suggested to contact the company in such situation, but you can try to fix the moisture issue yourself before taking a professional help.
Since the 'moisture detected in charging port' error hasn't gone yet, it is assumed that the damage has already been done. Now just turn your Galaxy S8 down and gently clean the USB port from inside using a cotton swab. Just be very gentle and see if it removes anything. Then dip the cotton swab in some rubbing alcohol and clean the port again in the same gentle manner. Using the two will clean the moisture build up and the port's contact points.
You can do this process for the USB port of the phone's charging cable if you aren't sure where the moisture came from. Turn the phone back on and connect the charger to check if the error occurs again. This solution has fixed the Galaxy S8 moisture detected error in most of the cases and the phone has worked just fine after that.
Apart from cleaning the charging port and USB port, there are a few more solutions for Galaxy S8 moisture detected error. Check them out below.
Restart Galaxy S8 While Charging
This solution has fixed the Galaxy S8 moisture detected issue for many users. To get rid of the problem, follow the steps below.
Step 1: Power ON the charger and Connect it to your Galaxy S8.
Step 2: When Galaxy S8 notifies that moisture detected in charging port, just restart the phone. [Keep the charger connected]
This time your Galaxy S8 should charge without any issues. If you get the error again, you can repeat the process.
Check Also: How to take screenshot on Galaxy S8
Clear Galaxy S8 USB Cache
Another working solution to fix the Moisture detected error on Galaxy S8, is that you clear clear the USB cache on your Galaxy S8. Follow the steps given below.
Step 1: Head to Settings and then open "Apps"
Step 2: Click on "three dots" on top right corner of display on Apps page, and then click on "System Apps"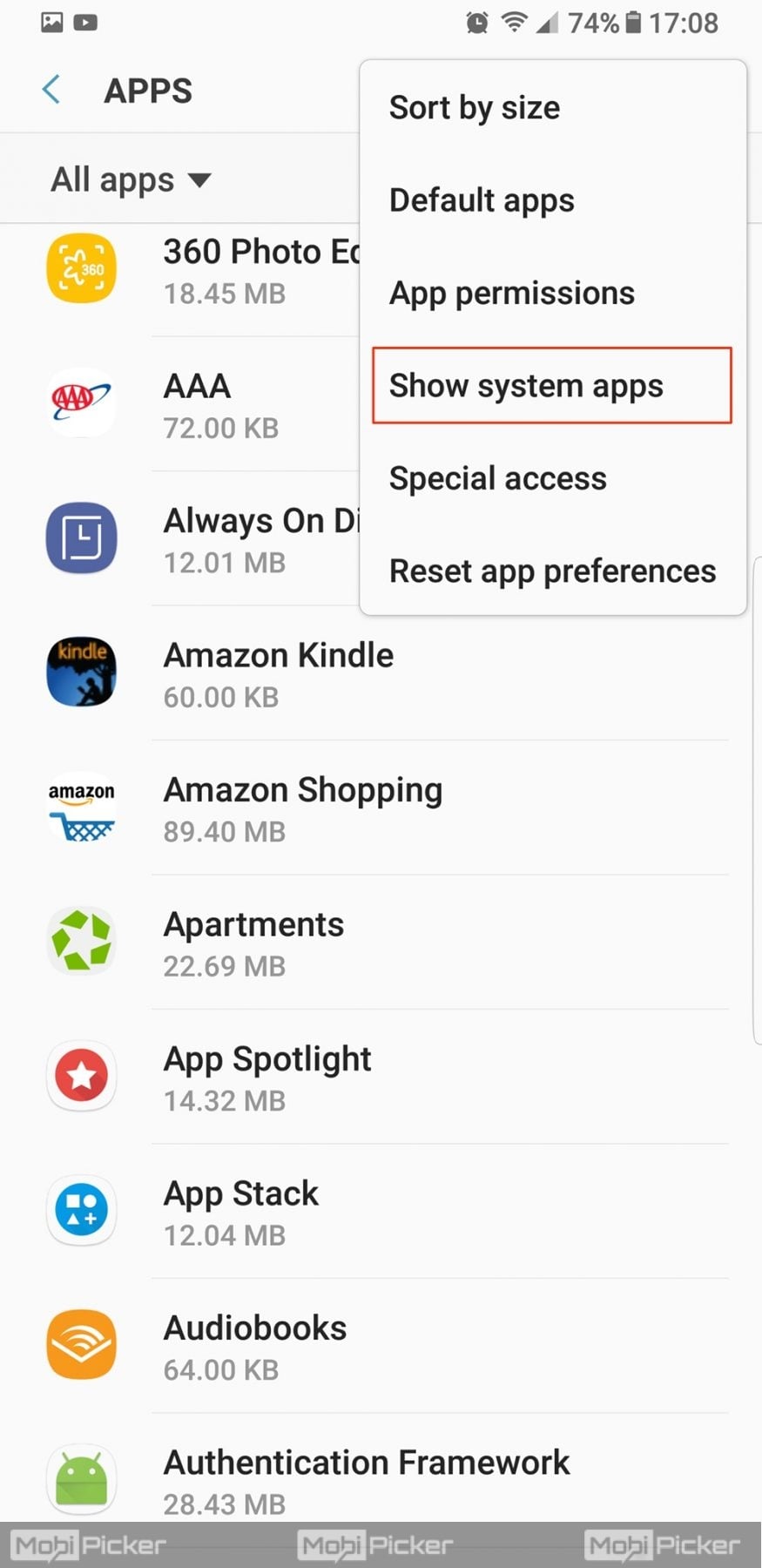 Step 3: Scroll down and find and open the "USB Settings"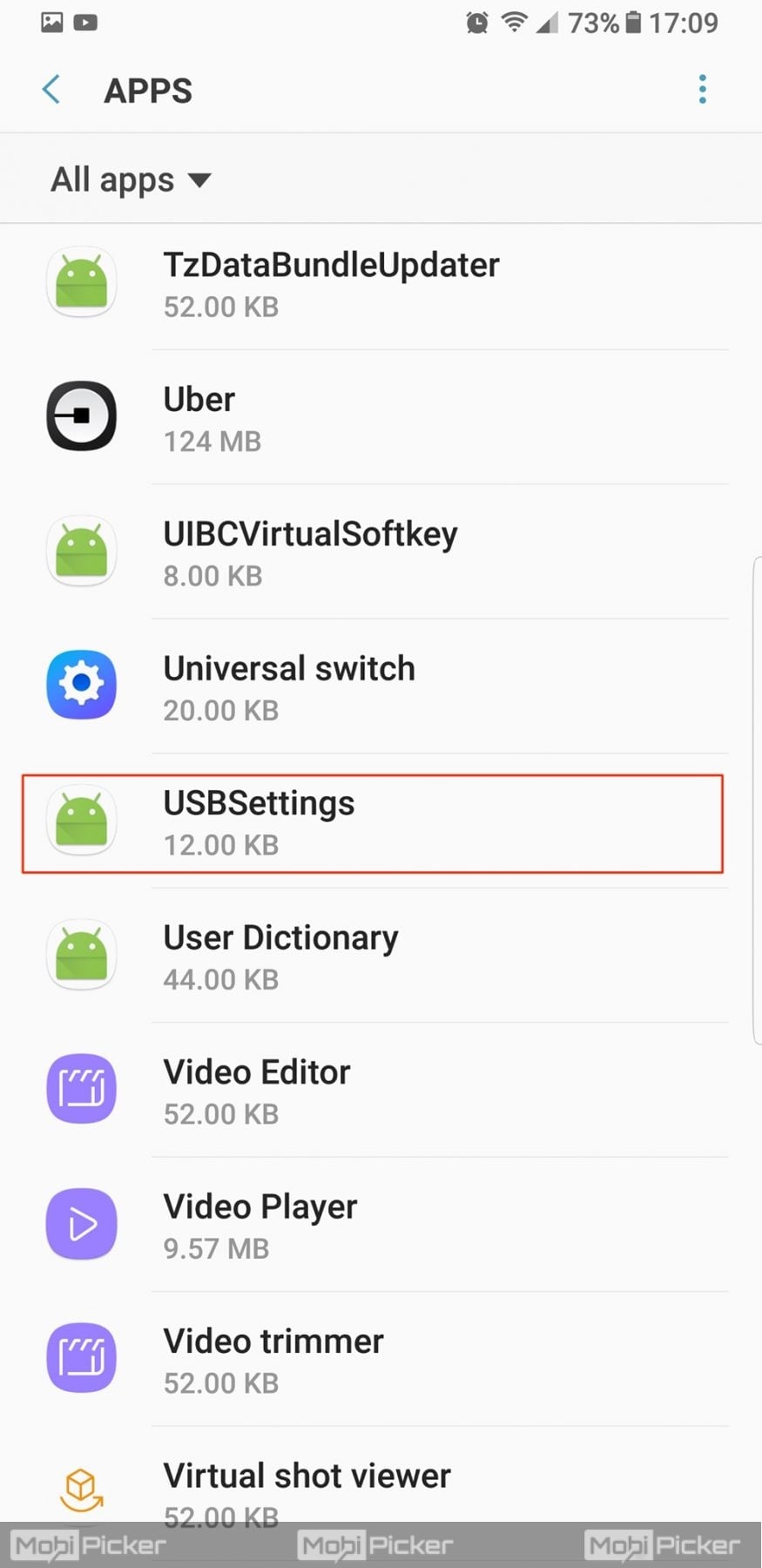 Step 4: Open "Storage" and then click "Clear Data" and "Clear Cache"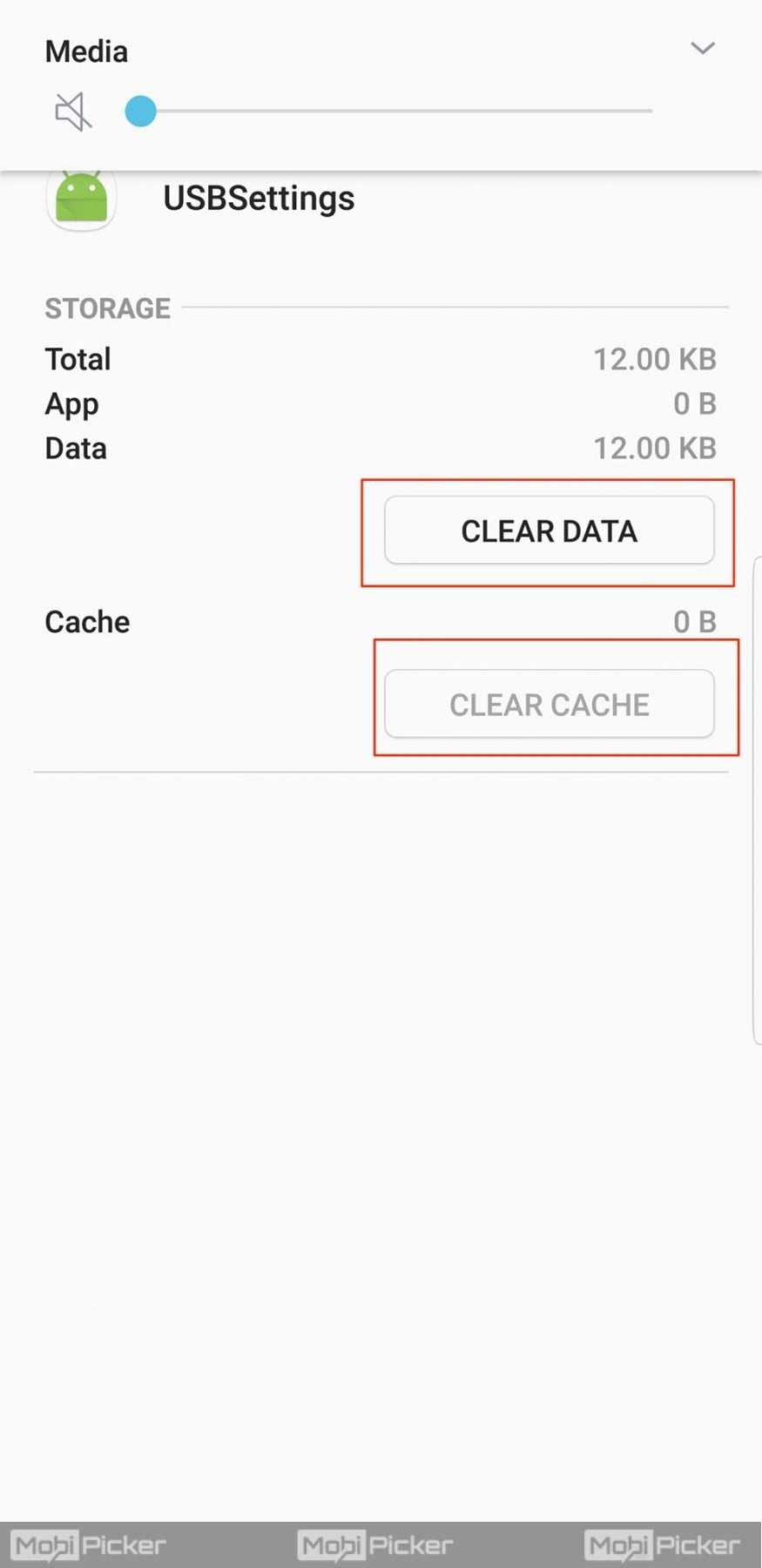 Step 5: Restart your smartphone and connect it to the charger.
Most probably the Galaxy S8 moisture detected error is now gone. Cheers!
Final Words
If you still manage to get the Galaxy S8 moisture detected error then you need to know that moisture has done much more damage than what you could have fixed yourself. In this case, it is wise to contact your nearest Samsung service center to get the issue fixed, assuming that the phone is still covered under warranty.
Check Also: How to take screenshot on Galaxy Note 8