Samsung wants to bury Note 7 explosion fiasco by unveiling stunning Galaxy devices in the coming days. With Galaxy S8, Samsung wants to see "wow" expression on users. And a "wow" expression demands drastic changes, not the simple add-on features over existing flagship phones. If rumors are to be believed, Galaxy S8 will ditch hardware navigation keys and will instead come with 3D touch-like functionality. Galaxy S8 is also expected to come with a neat super AMOLED bezel-less display. And now, a comparison video of Galaxy S8 case shows several cutouts, one of them hinting at Stylus for Galaxy S8.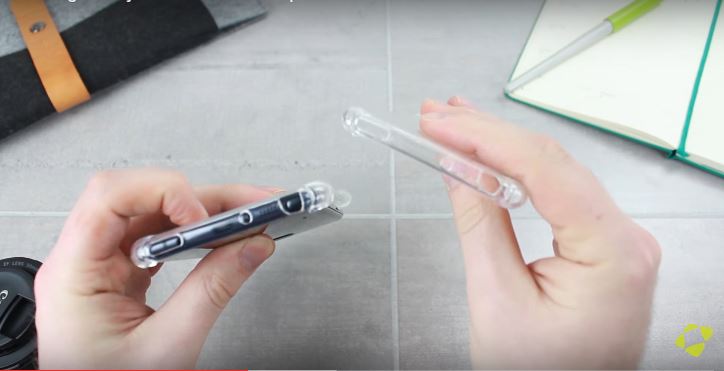 Galaxy S8 case comparison shows cutout for Stylus
A video which shows Galaxy S8 case leak comparison shows that the Galaxy S8 will probably not sports dual-camera configuration since the case doesn't have two cutouts for the camera. What catches our attention is that the case when turned upside down, reveals an interesting cutout – one that has the exact same space needed for S Pen. Now that's a clear indication that Samsung Galaxy S8 may come with a stylus, one that's normally part of Galaxy Note series.
At this point in time, it's early to tell if Galaxy S8's stylus will be an instant hit or an instant flop. What has been traditionally associated with Note series of devices may not go well with Galaxy S series. However, given that Samsung wants to "wow" its users with Galaxy S8, it's very likely that the Korean Giant will go the extra mile and provide a stylus option for S8 devices too.
In addition to rumored stylus and absence of hardware navigation keys, Galaxy S8 is expected to come with Bixby that will first be introduced on Galaxy S8. Bixby – Samsung's own digital assistant – is said to be significantly more advanced and more contextually aware than S Voice and better integrated into Samsung app ecosystem than the current digital assistant. Also, Galaxy S8 is likely to sport 2K resolution display and 8GB RAM with an impressive screen-to-body ratio of about 90%.
What do you think about Galaxy S8 coming with a stylus? Watch the video below that shows the brand new cutout –