Samsung's Exynos 8890 SoC and the upcoming Galaxy S7 are continuously in the news nowadays for some or the other reason. It was only recently when we got to know that AT&T is already testing the Galaxy S7. And we're sure the test results will be very promising. However, a new leak from China suggests that the results are going to be mind-blowing. But as this leak comes from an unverified source and provides unbelievable data, we suggest you read this report with a grain of salt.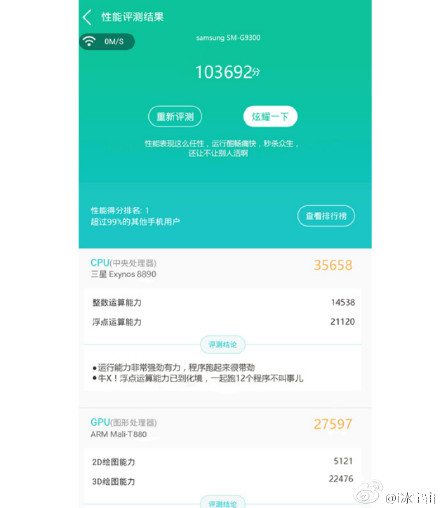 The new leak from China suggests that a Samsung smartphone carrying model number SM-G9300 with Exynos 8890 under its hood scored a massive 103692 in benchmark tests! Well, to give you an idea of the scenario, the latest high-end Kirin 950 chipset from Huawei has scored 65179 points in similar tests. So an educational guess says that the data is literally unbelievable, as no present high-end SoC, and not even the upcoming Snapdragon 820, can provide such mind boggling results.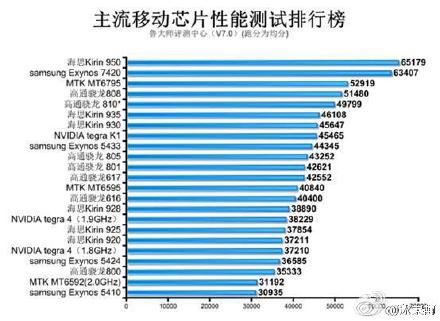 A thing to note in the leaked screenshot of the test is that the model number given is SM-G9300. If you take a look at the leaked list of Galaxy S7 model numbers, you will notice that the SM-G9300 is the variant for China and should be carrying the Snapdragon 820 chipset, not the Exynos 8890.
So going by the already available data, it would be safe to say that the leaked benchmark results are probably false. Though, we would love to see such performance in the Galaxy S7.