Bluboo, the Chinese smartphone manufacturer, released Bluboo Edge recently. The phone comes with 5.5-inch display and employs OGS technology for higher transparency and light weight. Featuring MT6737 chipset, the phone provides 2GB RAM, 16GB internal storage expandable up to 256GB and comes with powerful ARM Mali-T720 GPU on board. The phone comes with 13MP primary camera, featuring Sony Sensor, 8MP selfie camera and is fueled by a 2600mAh Li-polymer battery.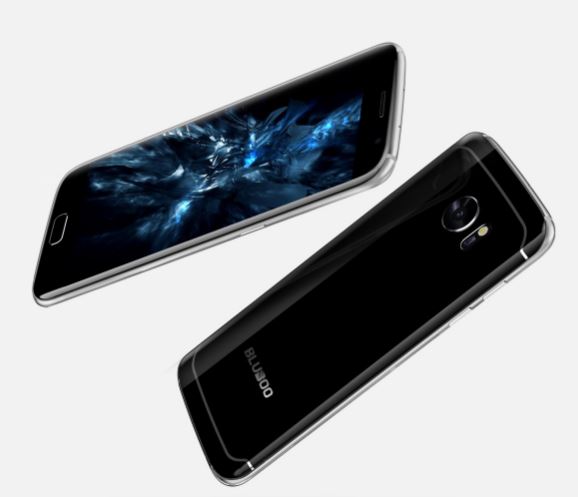 Very recently we had the opportunity to take a first glance at the curvy display of Bluboo Edge. And now Bluboo has released two more videos, trying to test the endurance of the back case and compare its performance with Samsung S7 Edge. The videos put the back cover of Bluboo Edge to the ultimate test and show its reliability and endurance.
Twist Test and Fire Test
The first video shows that the back cover of Bluboo Edge goes through twist test and fire test but remains intact. Even though the back case is made of plastic, there was negligible impact on the case, which shows remarkable high endurance and flexibility. It's well-known that Bluboo pays attention to details and carefully chooses special plastic material that guarantees excellent endurance. Check out this video –
Comparison with Samsung S7 Edge
Another video compares the back cover of Bluboo Edge with Samsung S7 Edge. The curved back covers of the two handsets are both shiny in the sunlight, showing some unique Lumia wave effect. The effect is as brilliant and as mysterious as the aurora. Both covers look pretty good. But the Bluboo Edge looks more glorious and dazzling since it uses IML electroplating technology. This technology makes the back cover of Bluboo Edge look more brilliant and shiny and reflects halo like ripples, bringing stereoscopic and multi-color visual effects. The back case is anti-scratch, anti-corrosion and is high on durability.
As for which device is better, everybody is entitled to an opinion. You should anyway check out this video which compares Bluboo Edge back cover with Samsung S7 Edge –
Pre-sale and Giveaway
Bluboo Edge is already on pre-sale. During the pre-sale period, the device is available for $129.99. There's also a giveaway event, where lucky winners stand a chance to get Bluboo Edge for free up until November 24th. After pre-sale i.e. after November 24th, the pricing will go back to the retail price of $139.99.