The Galaxy S6 is predicted to get official early next year, however, this time around, Samsung is looking very serious about design : first images of a fully constructed Galaxy S6 has leaked out revealing an all-aluminum unibody having a brilliant colorful plastic front.
The bright 'fluorescent yellow' paint job on S6 leaked proves the organization is unafraid to experiment with a few tonalities that are daring.
Earlier reports revealed that Samsung is still on bench to decide display size between 5.2" to 5.5". But this report claims that Samsung Galaxy S6 (SM-G430) will feature a 5.5" screen. Remarkably, other stated specs comprise a Snapdragon 801 system processor along with a 1080p screen, both allowed for upper-midrange apparatus.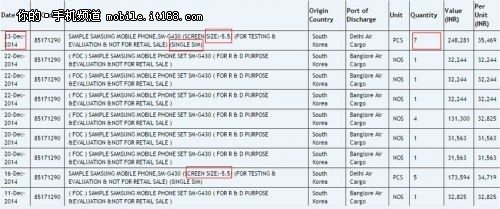 There are two major changes in Galaxy S6 we noted; one is fluorescent yellow color on the front and other is aluminum body unlike plastic cover of the S5.
Well, it doesn't seems to take very long to have Galaxy S6 on hands. Let's see, how it looks with these major changes?
Stay tuned for new updates.