Samsung has been busy gathering appreciation for its latest flagship releases- the Galaxy S7 and Galaxy S7 Edge. Also, the company has been rolling out the Android Marshmallow update for the Galaxy S5, S6, S6 Edge, and Note 5 in the past few days, and the list is growing slowly. Except some devices, a lot of last year's well-specced Galaxy phones are going to receive the Marshmallow update.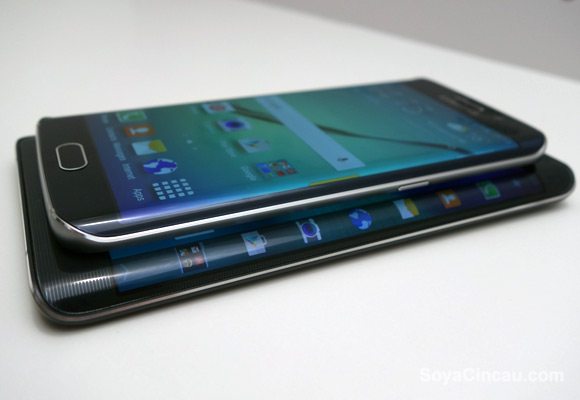 The latest Samsung phone to get the update is the Galaxy S6 Edge+, which is getting the Marshmallow update in Indian and France. Users who have been receiving the updates have shared the news on Twitter. And though no changelog has been released yet, we are sure that this is the same update that was received by S6 Edge+ users in Malaysia some days back.
The new Galaxy S6 Edge+ Marshmallow update is around 1300MB in size, so you must turn off your mobile data and download the update via WiFi. Make sure that the battery is at least 50% charged before updating the device. You can go to Settings>About device>Download updates to check for the update and download it manually.
The new Android 6.0 Marshmallow update for Samsung Galaxy S6 Edge Plus brings an improved Touchwiz UI with updated visual design and enhanced usability. Security is improved and Quick Connect has got updated. The power saving mode has also been bettered. Apart from that, you will find minor tweaks and changes here and there and the usual Marshmallow features like Doze, new app permissions, Now on Tap, etc.