The Samsung Galaxy Note 7 has been a huge debacle for everyone involved. Not only were the customers disappointed, Samsung also lost a lot of money in the process. Still, the South Korean tech giant is moving forward with the plan of launching its successor next year. Several rumors about the Samsung Galaxy Note 8 have already started emerging.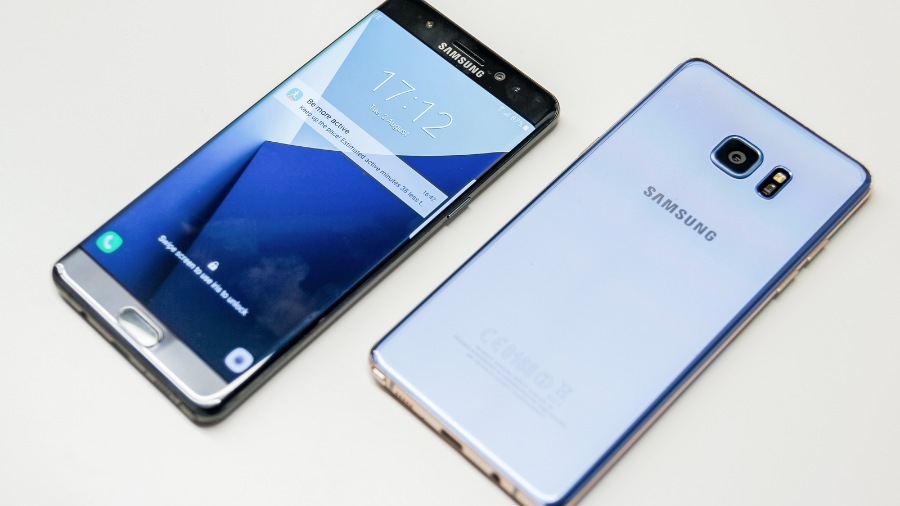 Samsung has confirmed that the Galaxy Note 8 will be launched in 2017. The upcoming handset is part of the company's upgrade program in South Korea. Customers who exchanged their Note 7 devices for Galaxy S7, will be eligible to get the Galaxy S8 or Note 8 at 50 percent OFF.  The tech giant has also assured that it is working hard on finding the cause behind exploding batteries on Galaxy Note 7.
The upcoming smartphone is rumored to come with many new features including Artificial Intelligence [A.I.]. The Wall Street Journal reports that 'the latest internal prototypes of the premium Galaxy S8 handset include a button on the side edge of the smartphone that would be used to launch a beefed-up virtual assistant based on artificial intelligence, akin to Apple Inc.'s Siri.' It also added that the release date could delay as it needs more time to get the AI feature right.
According to ValueWalk, the Galaxy Note 8 is expected to come with a 4K resolution technology along with an upgraded storage and camera. The new camera upgrade will focus on its existing optical zoom feature. Additionally, the Galaxy Note 8 is expected to include features such as iris scanner and fingerprint scanner. It might feature a new version of the S Pen.
The Galaxy Note 7 is expected to sport a 5.7-inch display. It is likely to be powered by a Snapdragon 830 processor. This combination hints at an addition of virtual reality (VR). Since, the Galaxy Note 7 came with 4 GB of RAM, the upcoming handset is likely to be upgraded with 6GB or 8GB along with 64GB, 128GB, and 256GB internal storage options.
However, the one thing that can be said for sure is that no compromises will be made on the battery of Samsung Galaxy Note 8. The company is expected to come with a totally safe battery this time around. Earlier reports suggested that it will be partnering with LG for is future flagships.
While Galaxy Note 8 is expected to come with a high price tag, it will be interesting to see if Samsung launch the upcoming handset at a competitive price to win back the customers. The company would like to sell as many devices as it could, after the financial failure of Galaxy Note 7.