One of the most talked about phones of 2017 is the Galaxy Note 8 and much of its credit goes to the UI it comes with. But if you are still not happy with the OS you're getting, you always have the option to go for the third party ROMs. In that case, what would be better than the Lineage OS?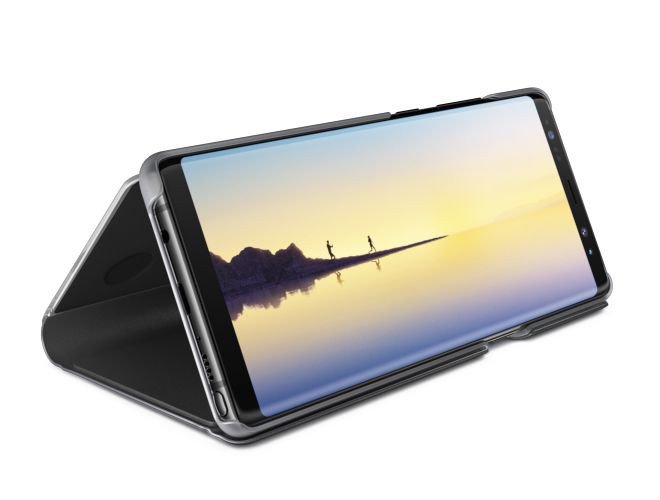 Someone at the XDA Forum has worked to provide an unofficial version of the Lineage OS 14.1 for the Galaxy Note 8. Samsung has refined its software over the years and it is now in its best form. But still, you might not like it for whatever reason may be. Lineage OS 14.1 can be a great alternative to the Samsung Experience UI 8.5.
Apart from giving you a full control over your device, the Lineage OS also offers a stock Android experience. This way, the Lineage OS will be great for the people who miss the Google Play Edition devices. The version that has been made available for the Galaxy Note 8 is the Lineage OS 14.1 based on the Android 7.1.1 nougat.
Check Also: How to take screenshot on Note 8
Lineage OS 15.0 based on Android 8.0 Oreo has also been unofficially developed but is in its early stages. It isn't available for any of the devices yet, including the Galaxy Note 8. Practically speaking, Samsung will be able to develop the Samsung Experience UI based on the Android Oreo much before the third party developers can come out with the Lineage OS 15.0.
For once you can leave the Oreo-based Lineage OS 15.0, but the Lineage OS 14.1 based on Android 7.1.1 even isn't out of its early stages. You cannot expect a flawless experience with the version that is made available for the Galaxy Note 8. But if still, you want it, then you can definitely go for it.
Check Also: How to root Galaxy Note 8
Launched a few weeks back, the Galaxy Note 8 is the second flagship from Samsung for 2017. It comes with the same Infinity Display that we first saw in the Galaxy S8 series. It was also the first Samsung phone to sport dual cameras and the company pretty much nailed it. The only aspect of the phone that disappointed a bit was its battery life, and that might have been done deliberately by Samsung to be on a safer side this time.
Check Also: OK Google not working on Note 8