Samsung is playing its cards carefully this year and so far, the company has been successful in attracting flagship buyers to the Galaxy S7 phones. Now its time for the manufacturer to start preparing for the launch of its next flagship phablet- the Samsung Galaxy Note 7. The device is expected to be launched within a couple of months and will be the most advanced Samsung smartphone so far.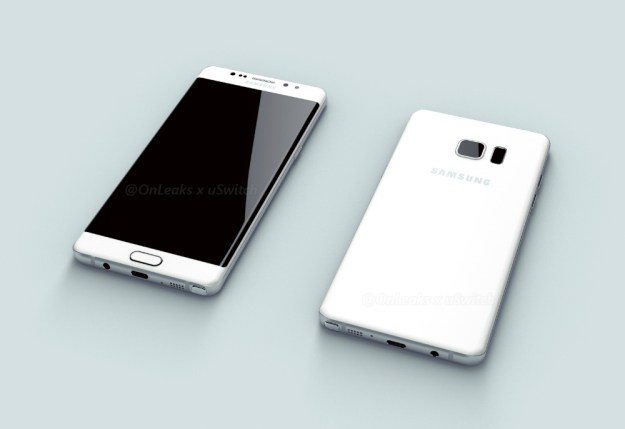 According to a report by IndianExpress, the Galaxy Note 7 (or Galaxy Note 6 as it was previously being called) is going to be launched on 2nd August. An image of Samsung's "Galaxy Unpacked 2016" launch event invite has been circulating on the web for quite some days now. The Galaxy Note 7 release invite hints towards the possibility of a Galaxy Note 7 Edge too, as it says that "the next edge is just around the corner".
TechTimes reported that the Samsung Galaxy Note7 is going to get an iris scanner too just like earlier rumors had suggested. This information comes straight from Korea where Patron, a Korean company that manufactures camera modules, has reportedly been given the contract for supplying iris scanning biometric modules to Samsung for the upcoming Galaxy Note7 phablet. The iris scanning technology will provide much greater security to the device than with just fingerprint scanner alone. An iris scanner is capable of recognizing 266 traits as compared to fingerprint scanner's 40.
A YIBADA report says that the model number of the non-Edge Galaxy Note 7 variant has been spotted as "SM-N930F" on Samsung's official website. This again suggests that the phablet is close to its launch and more official details can be expected soon.
Latest leaks and rumors suggest that the Galaxy Note7 will sport a 5.8-inch Super AMOLED screen with 2K or 2.5K resolution. Samsung might also use its BioBlue display in the phablet. 6GB RAM and up to 256GB UFS 2.0 internal storage is expected in the device. It is being said that the Note7 will be powered by Snapdragon 821 processor and will come with 16MP rear camera. Some rumors also say that it will carry the Galaxy S7's camera. Let's wait for more information to confirm these rumors.