The ill-fated Samsung Galaxy Note 7 was discontinued within three months after its launch in the last year. Since disposing millions of recalled Galaxy Note 7 units could result in an environmental hazard, Samsung had announced in March that it would be launching refurbished version of Galaxy Note 7. Previous rumors claimed that it would be launching as Galaxy Note 7R. However, newer details suggest that it would be launching as Galaxy Note FE (Fandom Edition). Today's report from Wall Street Journal states that the Galaxy Note FE is slated to get announced on July 7.
Earlier in June, South Korean media started claiming that the Galaxy Note FE would be launching on July 7. Then another report surfaced claiming that since Samsung wants to increase the Galaxy Note FE units, it may delay the arrival of Note FE until July 30. However, today's report from WSJ may not be an official confirmation from Samsung, but it is certainly a reliable source which states that the refurbished Note 7 is indeed launching on July 7.
Samsung has not announced the countries that will be receiving the Galaxy Note FE. However, it is confirmed that the phablet won't be releasing in the U.S. The very first country to receive the Note FE is South Korea. Samsung will be making the phablet available through the three popular carriers of the country such as SK, KT, and LG U+.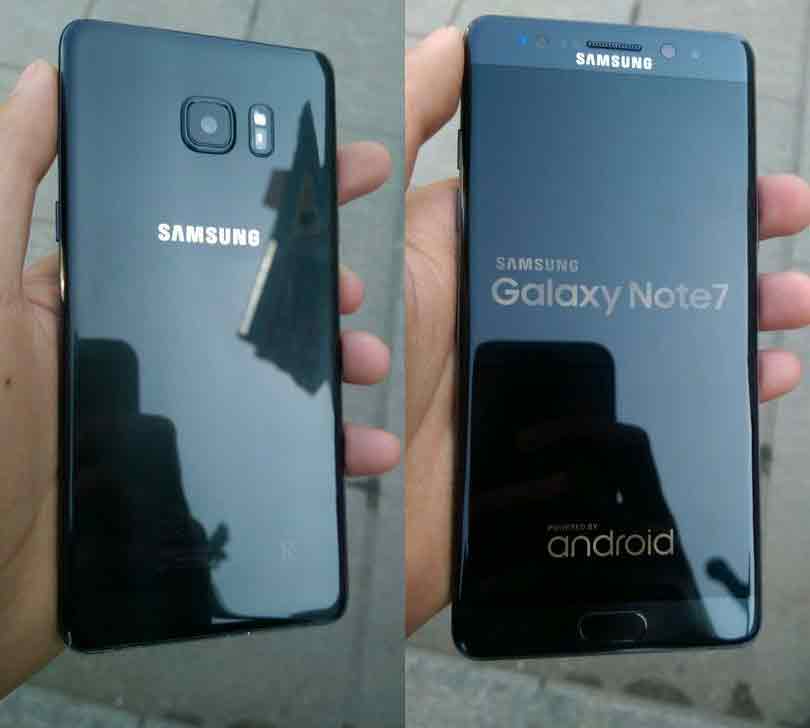 It was previously reported that Samsung would be selling 3 million Galaxy Note FE units in the home country. However, it seems that in a bid to cater to the high demand of the phablet, the company is considering selling 400,000 Note FE units in South Korea. It will be available with a price tag of 700,000 KRW (~$612).
Rumors have revealed that the Galaxy Note FE will be arriving with almost the same specs as the original Galaxy Note 7. However, instead of 3,500mAh battery that was shipped with the original Note 7, the Note FE would be coming with a 3,200mAh battery. It is also expected to come loaded Android Nougat OS. Lastly, another new feature that is expected to be available on the Note FE is Bixby AI.
Some may feel that the arrival of the cheaper Galaxy Note FE may impact the sales of the Galaxy S8 and S8+ smartphones. However, the South Korean company does not believe so. Samsung may not manufacture more units of Galaxy Note FE as it is expected to shift its focus towards the preparation of launching its next flagship, the Galaxy Note 8, which is speculated to launch in August or September this year.