Samsung Galaxy J7 Prime and Oppo F1 Plus are two solid mid-range choices. They both feature 5.5-inch screens and a solid hardware, with the Oppo F1 Plus also having an excellent selfie camera. They both are nice looking devices, but which one is a better choice? Stay with us and find out.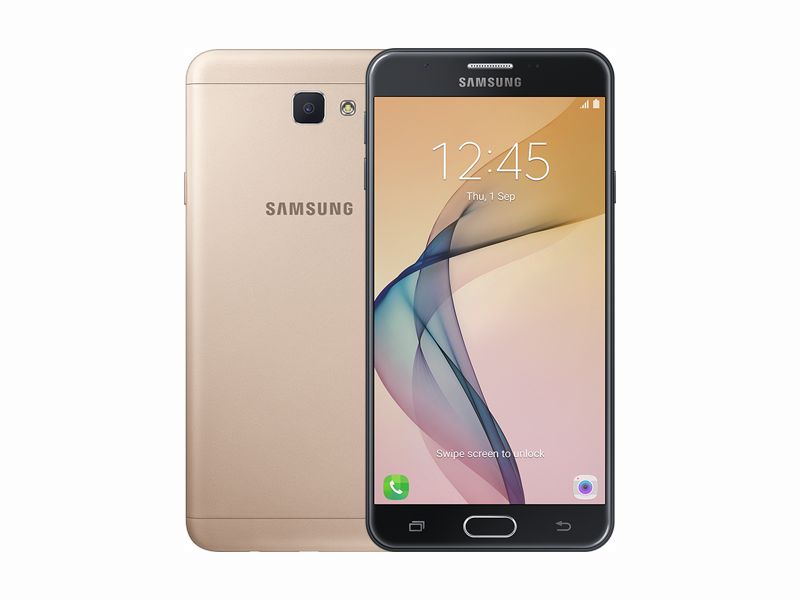 Design, Dimensions
Samsung Galaxy J7 Prime sports a high-quality chassis made out of metal, giving the phone an exclusive look. The phone's design follows classic Samsung formula, with the front dominated by a large screen, two soft key along with a physical Home Button (acting as a fingerprint sensor) placed under the screen, and the main camera placed one the upper middle part of the backside. The Oppo F1 Plus also features a body made out of metal, with two antenna bands placed on the back. On the front, you can find a large Home button and a striking screen, with almost no side bezels. The camera is placed on the upper left back side. Both phones look attractive, with the F1 Plus being a bit more eye-catching, thanks to the invisible side bezels.
The Galaxy J7 measures 151.7 x 75 x 8 mm, basically the same as the F1 Plus (151.8 x 74.3 x 6.6 mm) with the F1 Plus being visibly thinner.
Hardware, Display
The Galaxy J7 Prime is powered by Exynos 7870 (Octa-core 1.6 GHz Cortex-A53, Mali-T830MP2 GPU) chipset. The phone features 3 GB of RAM and a choice between 16/32 GB of internal storage, which can be expanded via a dedicated SD card slot. The phone can score around 44,000 points in AnTuTu benchmark.
The F1 Plus packs MediaTek Helio P10 (4×2.0 GHz Cortex-A53 & 4×1.0 GHz Cortex-A53 along with Mali-T860MP2 GPU). You can also find 4 GB of RAM and 64 GB of built-in storage, expanded via SIM 2 slot. Oppo F1 Plus can score around 50,000 points in AnTuTu, making the two devices to be very similar when it comes to computational power.
Both models feature a 5.5-inch, 1080p AMOLED display. AMOLED display type offers highly saturated colors and deep blacks, and a 5.5-inch screen size guarantees great experience while watching videos, playing games, surfing the web, or reading books. The screen size is just right for any kind of work that can be performed on a smartphone.
Camera
The Galaxy J7 Prime is equipped with a 13 MP (f/1.9) main camera, supporting autofocus, LED flash, and HDR. The camera can record 1080p@30fps videos. The selfie snapper has 5 MP (f/1.9). Oppo F1 Plus comes with 13 MP (f/2.2) main camera, offering phase detection autofocus, LED flash, and HDR. It can record 1080p@30fps videos. The main advantage of F1 Plus is its selfie camera that has whopping 16 MP (f/2.0). While the Galaxy J7 Prime has a better main camera, the F1 Plus is unmatched when it comes to selfie camera resolution. If you're a selfie fan, the F1 Plus can be a great choice.
Battery, Software
Samsung equipped the Galaxy J7 Plus with a solid 3300 mAh battery, which should power the phone for at least one whole day before having to be hooked to a charger. The F1 Plus features less powerful, 2850 mAh battery. Both phones pack a fingerprint sensor, with Oppo F1 Plus supporting quick charge technology.
While the Galaxy J7 Prime runs under Android Marshmallow, the F1 Plus features two-year-old Android Lollipop, which could be a problem for some users.
Conclusion
The Galaxy J7 prime offers solid hardware, quality chassis, and a quite good main camera. The phone can be found for around Rs 19,000 ($285). On the other side, we have Oppo F1 Plus, a phone with a high-resolution selfie camera, better chipset, and a nice design. The F1 Plus can be found for around Rs 25,000 ($375), and for that amount of money it just can't be a better choice. Unless you are a selfie freak, go for the Galaxy J7 Prime; it's just a bit less powerful, but also has a nice camera, excellent build quality, excellent screen and a larger capacity battery. All that for Rs 6,000 less.