Samsung recently renovated its A-series and J-series of Galaxy smartphones, and the Galaxy J7 (2016) is one of the most popular new smartphones right now. However, we all know that Samsung charges too much even for mid-range specs even though there are a lot of other better phones available in the market.
Take Xiaomi Mi5 for instance. It's a great budget flagship and offers high-end specs and features that will easily beat all the mid-rangers in that price segment. So should you buy the Xiaomi Mi5 over the Galaxy J7 2016? Let's compare.
Xiaomi Mi5 vs. Galaxy J7 (2016)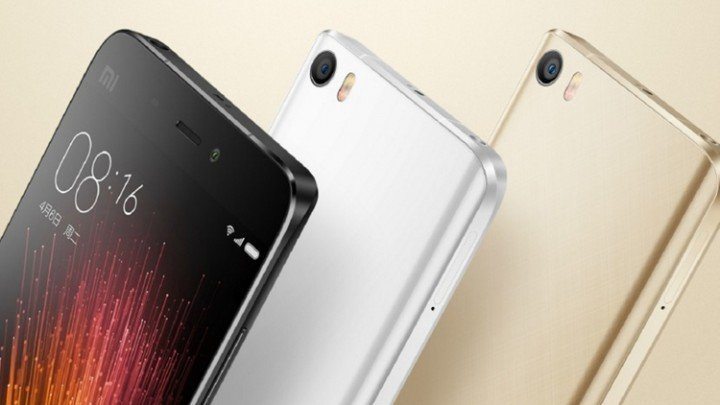 Starting from the looks, the 2016 Galaxy J7 is an all-metal smartphone that looks premium and will definitely feel good in your hands. But the complain here is that the phone looks like most of the Samsung smartphones in the market. On the other hand, the Xiaomi Mi5 is a fresh design from the company and carries a premium metal-and-glass body with a 3D ceramic back option as well.
Moving on, the Mi5 gets a 5.15-inch Full HD screen and the Galaxy J7 (2016) gets a 5.5-inch Full HD screen. Both the phones get Home buttons, but the Mi5 has a fingerprint sensor embedded on the home button, which is something the J7 misses out on. The J7 gets a 3300mAh battery though, while the Mi5 features a slightly smaller 3000mAh juicer. Both the phones get NFC.
The Galaxy J7 (2016) is powered by a 1.6GHz octa-core processor and gets 3GB of RAM with 16GB of internal expandable storage. The Xiaomi Mi5 gets the latest Snapdragon 820 processor and comes with 3GB RAM and 32GB/64GB storage options. There's a Pro version of the Mi5 that features 128GB internal storage and 4GB RAM. The J7 runs on Android 5.1 Lollipop while the Mi5 gets Android 6.0 Marshmallow pre-installed.
Talking about the camera, the Galaxy J7 2016 features a 13 MP rear camera with autofocus, LED flash, and f/1.9 aperture. There's a 5MP front camera with the same aperture and LED flash. The Xiaomi Mi5 gets a better camera setup with a 16MP f/2.0 camera at the back with PDAF, 4-axis OIS (optical image stabilization), and dual-tone dual-LED flash. Ut gets a 4MP UltraPixel front camera.
Price and Verdict
The Galaxy J7 2016 costs around $180, while the Xiaomi Mi5 starts at around $400. You should know that the J7 is a good choice if you are looking for a decent budget smartphone from Samsung. But if you want better specs and features in a more premium package, then you should avoid paying more for less on the J7 and take some more money out of your wallet for the Xioami Mi5.