Not often it happens that actresses come out boldly with their fantasy making headlines over the internet. Gal Gadot, who plays the Amazonian Greek dream in the movie Wonder Woman, in a recent interview openly admitted to her fantasy and poured it in words, that she would love to have Halle Berry of Catwoman fame, play her lesbian lover in the second installment of Wonder Woman.
Ahh, even the acceptance of it must have ignited the Atlantis of dreams of audience worldwide. Not only her but we would also love to watch an offbeat love scene of one of the DC comics iconic characters. From where did this erupt, we could say that it was pretty obvious because Wonder Woman lives in a fictional island of Themyscira which is densely populated by women. So this is quite obvious that Wonder Woman would have unintentionally taken up that road.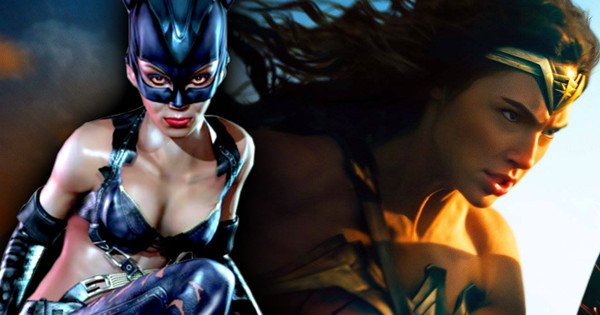 Greg Rucka, writer of DC comics Wonder Woman said that the whole concept of "gay" does not exist on the island but in practically the probability is high. He went on further and added, "It's supposed to be paradise. You're supposed to be able to live happily". "You're supposed to be able – in a context where one can live happily, and part of what an individual needs for that happiness is to have a partner – to have a fulfilling, romantic and sexual relationship. "And the only options are women"
Well, this does clarify the theory to a great extent. But as per the comic goes, Wonder Woman falls for Steve, played by the actor "Chris Pine". According to the plot, he enters the island of Diana in order to persuade her to stop the mightiest war of all times. The story of Wonder Woman is based on the war of 1918 in Europe.