Sonder, an Australia-based startup, is working on a completely new keyboard design. The keyboard has an e-ink display placed behind keys, allowing the user to change the keys layout like showing different languages, different shortcuts, or even emojis. The startup allegedly displayed its keyboard at an event at Tsinghua University in Beijing, according to one Reddit user going by the name 'Foxconn insider'.

The user published a Reddit post that reads, "I work on Tsinghua university campus, it is like the Chinese MIT. It hosted a Foxconn event where I saw the new Macbook keyboard module design and Apple's 2018 E Ink Magic Keyboard that's a DFT model. (DFT means design for testing).

The startup Sonder makes a smart keyboard module, it has a new magnetic mechanical mechanism and a lit E Ink display which allows for swapping shortcuts and languages etc. I saw it swap between a few programs and languages (English, Japanese, Taiwanese layouts etc).

The Foxconn Innoconn Executive said Apple's PBO (Procurement board office) was closing an acquisition for the startup company that is now registered in Hong Kong for a big return of investment for Foxconn International Holdings and E Ink Holdings."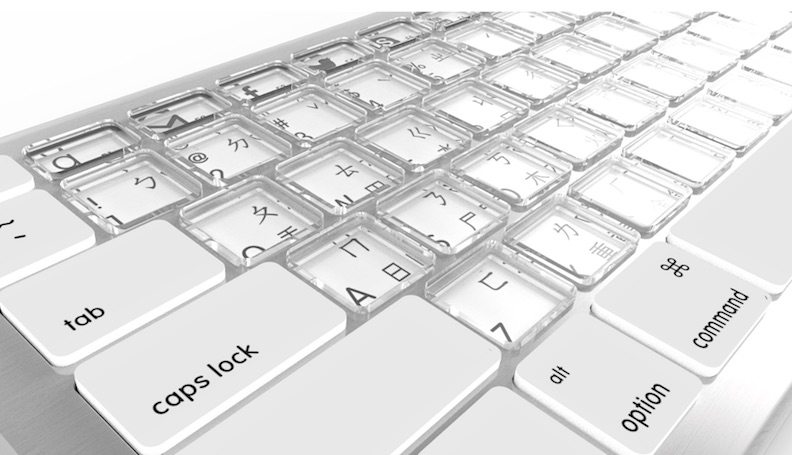 As you can read, it seems Apple is interested in incorporating Sonder's e-ink keyboards in their future laptop models. The story didn't seem legit, until The Guardian picked it up, claiming that "separate to the Reddit report, The Guardian can confirm the Apple CEO, Tim Cook, met with [Sonder founder Francisco] Serra-Martins in China on Wednesday."
So, maybe we will see this futuristic-looking keyboard in future Apple laptops (and maybe even desktops). For now, the story is highly speculative, but Apple trying to bring something never seen before to their computers is something the Cupertino giant has done before. 'Foxconn insider' also stated that persons who attended the event "couldn't film the MacBook or magic keyboard test units at the event," just further heating up rumors about Apple's acquisition of Sonder. If the rumors are indeed true, we might see the new E Ink Magic Keyboard sometime during the next year, maybe even during 2018 since the keyboard is still in testing phase.
The news correlate with rumors claiming Apple will replace the top row containing function keys with brand new touch OLED display in upcoming MacBook models. Sonder Technologies plans to publish their E Ink keyboard during the end of 2016; the keyboard will have an $199 price mark and it should be Mac compatible. You can see a demo video showing the e-ink keyboard below.