The Fujifilm X-T2 is being considered the best launch in the X-Series. It has been a major success for the Japanese company. In fact, Fuji production can't keep up with demand. The company has released an official apology to buyers who will have to wait a little longer. The statement says, 'The mirrorless digital camera "FUJIFILM X-T2" has received more reservations than assumed, and production can no longer keep up with the orders'. The Amazon US is promising to deliver 'within 1 to 2 months', while the B&H is not even showing an estimated ship time.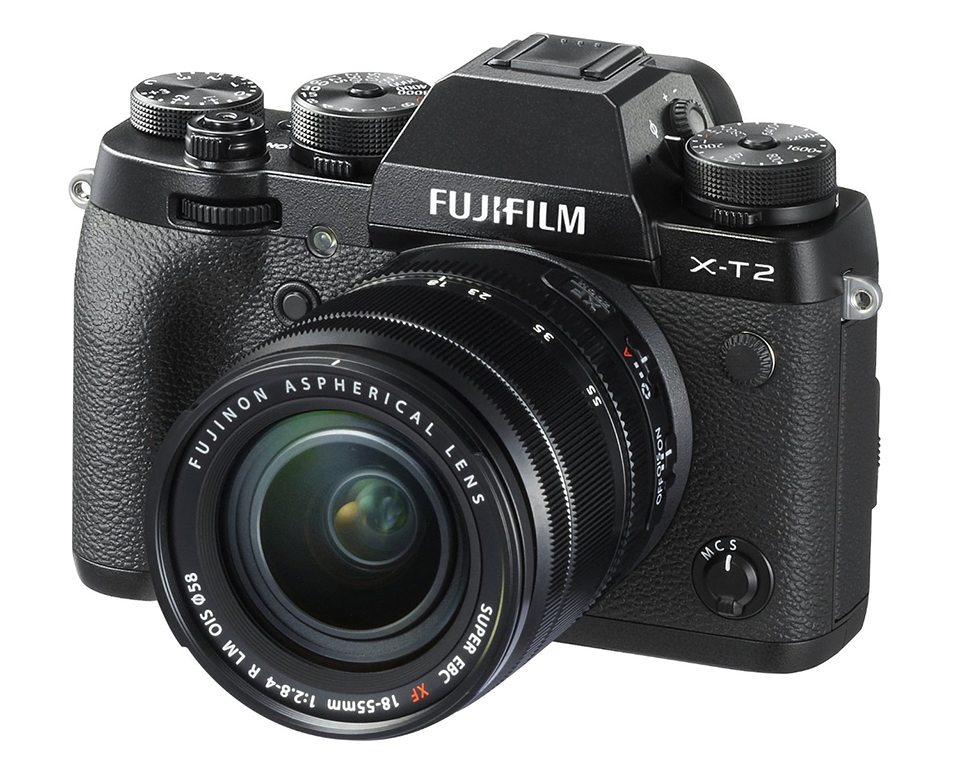 The new mirrorless camera uses the best features of the X-T1 and X-Pro2, and builds on them. It features a 24.3MP X-Trans CMOS III APS-C sensor and an upgraded hybrid AF system. The camera sports a fast mechanical shutter speed of 1/8000 sec (1/32,000 sec with the electronic), and an improved AF-C algorithm.
The Fujifilm X-T2 comes with a 2.36 million-dot OLED EVF, similar to its predecessor. There is also a 1.04 million dot 3-inch LCD with an additional hinge for waist-level portrait-orientation shooting. An optional 'Vertical Power Booster Grip' can boost the mechanical shutter burst shooting from 8 fps to 11 fps. It allows for 30 minutes of 4K video recording.
The Fujifilm X-T2 is priced at $1,599.95 [body-only]. However, if you haven't didn't pre-ordered, you will have to wait a bit longer. Clearly, customers are responding very well to it.
Lets take a quick look at what reviewers have to say about the Fujifilm X-T2:
It may look outwardly very similar to its 2-year-old predecessor, but the X-T2 takes several steps forward in some important areas. Fujifilm have studiously addressed most of our criticisms of the original X-T1 – in particular, the slightly underdeveloped auto-focusing, especially when it came to moving subjects, has been completely overhauled with a new system that reminds us of the best that DSLRs have to offer.
There are still a few minor criticisms of note – the lack of any touchscreen control is the main sore point, while the disappearance of the one-touch movie record button is mystifying given the new video capabilities.
Despite the resolution increase, noise is noticeable only by its almost complete absence throughout the ISO range of 100-51,200, the JPEG quality is so good that you could conceivably never need the Raw files, and the extensive range of lenses are almost uniformly well-regarded by reviewers and photographers alike.
The Fujifilm X-T2 is an excellent camera, with a high resolution 24 megapixel sensor, high speed shooting, which can be boosted by the optional battery grip, and more advanced features for those who want more from their camera, such as dual SD card slots, and 4K video recording.
The high quality weather-sealed body with metal construction and a vast number of external controls for aperture, shutter, ISO and exposure compensation make it easy to change settings, without having to resort to on-screen menu controls.
Above all, the Fujifilm X-T2 delivers excellent image quality, with high speed focus, and excellent noise performance.

Richard Butler from DPReview:
The X-T2 isn't a camera content with being desirable to the small, dedicated niche who appreciate the lens lineup the company has made. Instead it wants to be an all-rounder that brings those lenses to the attention of a wider audience.
Read any of our previous reviews of X-series cameras and you'll find we often highlight two areas of weakness: autofocus performance and video capabilities. The X-T2 appears to make much more of a leap forward in these two respects than I was expecting.
Improved ergonomics and the large electronic viewfinder make the X-T2 a pleasure to work with, and the optional Vertical Power Booster Grip is more than just a container for additional batteries. Image and video quality are both top-notch.
Due to the retro concept with marked manual dials and controls, there's currently no way to quickly change the entire camera configuration with pre-configured user presets. It would be nice if Fujifilm could find a clever way to add such presets without sacrificing the beloved retro concept.
Review and sample photos by digidirect:
So what do you think. Share your views with us in the comments section below: