Scientists have discovered that the remains of two lion cubs, discovered in Siberia is 2015 are at least 25,000 years old. This is more than twice the age that researchers had earlier estimated.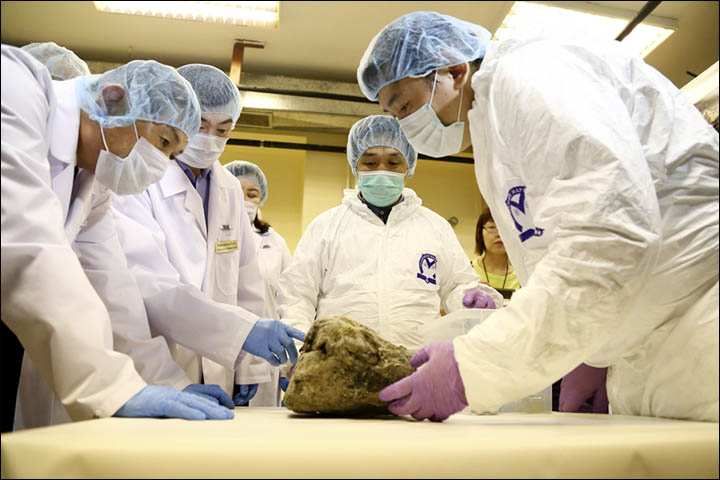 In 2015, two frozen cave lion cubs were found on the banks of the Uyandina river in Siberia. Researchers had earlier believed they would be at least 12,000 years old but now they are believed to be much older. Scientists estimate that they would be between 25,000 and 55, 000 years old. This is because they were found in the Yedoma Permafrost, which corresponds to that time.
The Yedoma permafrost is a Pleistocene age frost with ice content between 50 to 90% volume. It is rich in organic content, with up to 250 Gt carbon content. It occupies an area of more than one million square kilometers, stretching from northeast Siberia to Alaska and Canada.
The Siberian cave lions went into extinction around 10, 000 BC. Their tails are shorter than that of modern lions. The two cubs must have been killed when a ceiling collapsed on their then. Scientists estimate that they were between one and two weeks old. They were named Uyan and Dina, after the river on whose banks they were found.
Dr Albert Protopopov of the Academy of Sciences of the Sakha Republic told the Siberian Times that they had carried out a CT scan to check the state of the internal organs of the cubs. One of the cubs, Uyan is well preserved and the CT scan revealed an opaque white fluid in its stomach which could be mother's milk.
It is too early to make conclusions on many of the findings. Further investigations have to be carried out. More details will be revealed when the samples taken from their internal organs are analyzed.  Researchers say they also plan to conduct radioisotope analysis on the samples.