Please don't go crazy after reading this article. Would you like to have a smartphone that runs on Android Lollipop and has a quad-core processor at Rs.251 (4$)? It is very likely that you answered yes, and Ringing Bells Pvt. Ltd has the right phone for you. Ringing Bells is a company that was founded barely five months ago and their founders do not have any sort of background in technology. But that is what makes this launch so interesting. If the Freedom 251 can really pull off what it is trying to achieve, then this will be the cheapest smartphone in the world made by an Indian company.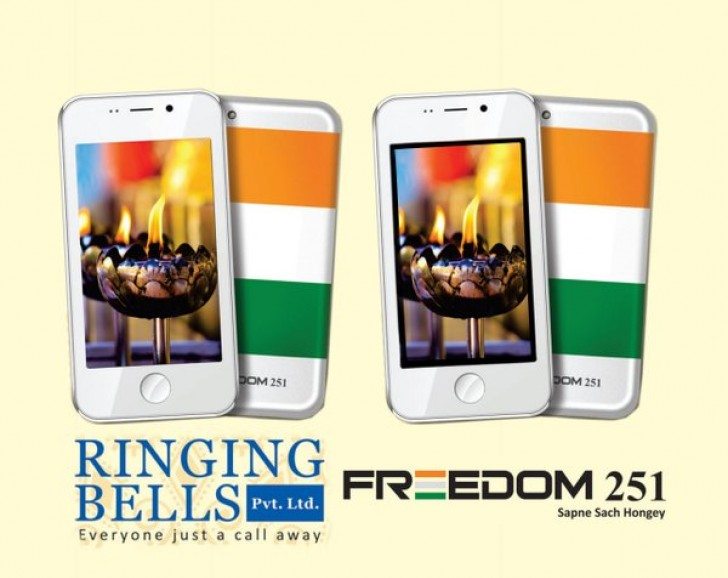 Freedom 251 Specs
For 4$, you can't expect high-end specs on a phone. But Freedom 251 packs in quite a punch with modest specs that phones under Rs.4000 offer. At the heart of the phone is a 1.3GHz quad-core processor along with 1 GB of RAM. It has a modest 4-inch display with a 960×540 resolution. It even has 8 GB of internal memory that can be expanded up to 32 GB via microSD. If these specs have already excited you, then wait until you hear the rest of it.
It comes with a 3.2MP camera at the rear and a VGA camera in the front. Powering the Freedom 251 is a 1450mAh battery. The phone also has the necessary features like Bluetooth, Wi-Fi and GPS. The phone is available only in white as of now.
So, why is this phone so cheap? The phone is being manufactured under Narendra Modi's plan to empower each and every one in India. Therefore, it is safe to assume that the government has assisted the company in bringing out this phone.
How To Buy Freedom 251
The Freedom 251 will be available for bookings through a dedicated website (check below source link) starting 6:00 AM, February 18th. It is not known when the smartphone will be shipped, we will keep an eye and will report the same here. Stay tuned.