Social media is buzzing with news and discussions about the recently launched Freedom 251 smartphone that has been introduced in India for a really and literally unbelievable price of INR 251 ($4)! A launch event for the phone was conducted, which indicated that it's not a scam, though some government officials including Defence Minister Shri Manohar Parrikar (Guest of Honor) did not show up at the event.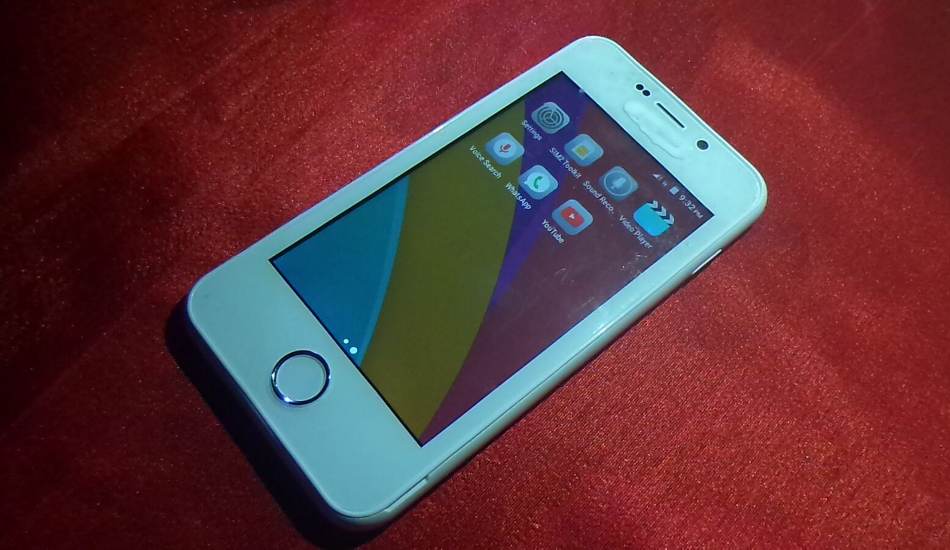 Even the launch event did not look like a launch event, and maybe this is because the company is still not experienced, Freedom 251 being their second smartphone. But at least the launch event shouldn't have gone wrong, which raises a lot of questions in our minds. Clearly speaking, we think that Ringing Bells' Freedom 251 is a scam and people shouldn't fall for it. Here are 4 strong reasons why you should not buy Freedom 251 smartphone.
Freedom 251 Buy or Not to Buy?
Disclaimer: Before we go ahead and start without our list, we would like to tell you that these are our liberal thoughts that we believe in currently. We are not confirming or guaranteeing in any way that this is a scam unless it is completely proved with more proofs. Our only intention is to make our readers aware of all the possibilities that we can make out from the information currently available at hand. We have referred PhoneRadar for information.
1. The Product Isn't Subsidized
Freedom 251 hasn't received any subsidy from the government, and this has been confirmed by the President of Ringing Bells himself. The company says that most of the costs include the passing on of the 13.8% duty protection for selling a Make in India product. However, some researching and calculation tells us that the minimum cost for making the Freedom 251 with those specs should be around INR 2000-2500. The company is only getting a discount of a couple of percent through the Make in India campaign, which is actually not enough for covering the production expenses. So there's a really big gap between the cost of production of the smartphone and its INR 251 price tag.
2. "Make in India" But Made in China!
While the company claims on its website that their Freedom 251 smartphone is a part of the Make in India campaign, we believe otherwise. First of all, no one has ever heard of Ringing Bells, and secondly, the Freedom 251 resembles the Adcom Ikon 4 smartphone that is imported from China to be sold in India by Adcom, an India smartphone vendor. One look at the Ikon 4 and you would say that Freedom 251 is the exact same phone, which conflicts with the fact that it is a Make in India product. Also, no one knows where the Ringing Bells manufacturing plant is, or whether or not they even have one.
3. Copyright Infringement Issues
Let's say for a moment that this is not a scam and that Freedom 251 is a real smartphone available for INR 251. However, Ringing Bells is clearly violating copyright laws by directly lifting off software elements from Apple's iOS such as calculator, browser, messages, camera, clock, etc. Apart from the software, even the circular home button on the Freedom 251 looks like the Touch ID/Home button on the iPhone 6/6s.
4. Freedom 251 is Not BIS Certified
The Bureau of Indian Standards had introduced a rule in 2015 that makes it compulsory for smartphone manufacturers to get BIS certification for their products before they can start selling them in India. And for your information, the Freedom 251 smartphone does not carry a BIS certification, which places it in an illegal zone according to us. Ringing Bells itself claims that the Freedom 251 will start shipping in June and they will get the BIS certification by then as the procedure is a lengthy one. However, it is still not legal to start selling the phone before getting it certified.
All the above information points towards a possibility that Freedom 251 could be a scam and you should refrain from buying this handset as of now. We hope the government gets deep into the matter and investigates the ins and outs of Ringing Bells' business so that we clear idea of what's true and what's not. Till then, it would not be safe to buy Freedom 251 smartphone.