25 years after the first version of Photoshop was released by Adobe, the software has been and is still one of the most widely accepted photo editing software in the market today. That title didn't come easy, and over the course of those years, competitors sprung up here and there, in a bid to provide individuals with the free alternative to Photoshop. There are tons of Photoshop alternatives available, but just a handful of them are free to use and are as easy to use as Photoshop itself.
For the next few minutes, you'd be treated to a list of 10 of the best free Photoshop alternatives. Don't forget to let us know your favourite software.
Best Free Photoshop Alternatives
Let's get started, shall we?
1. GIMP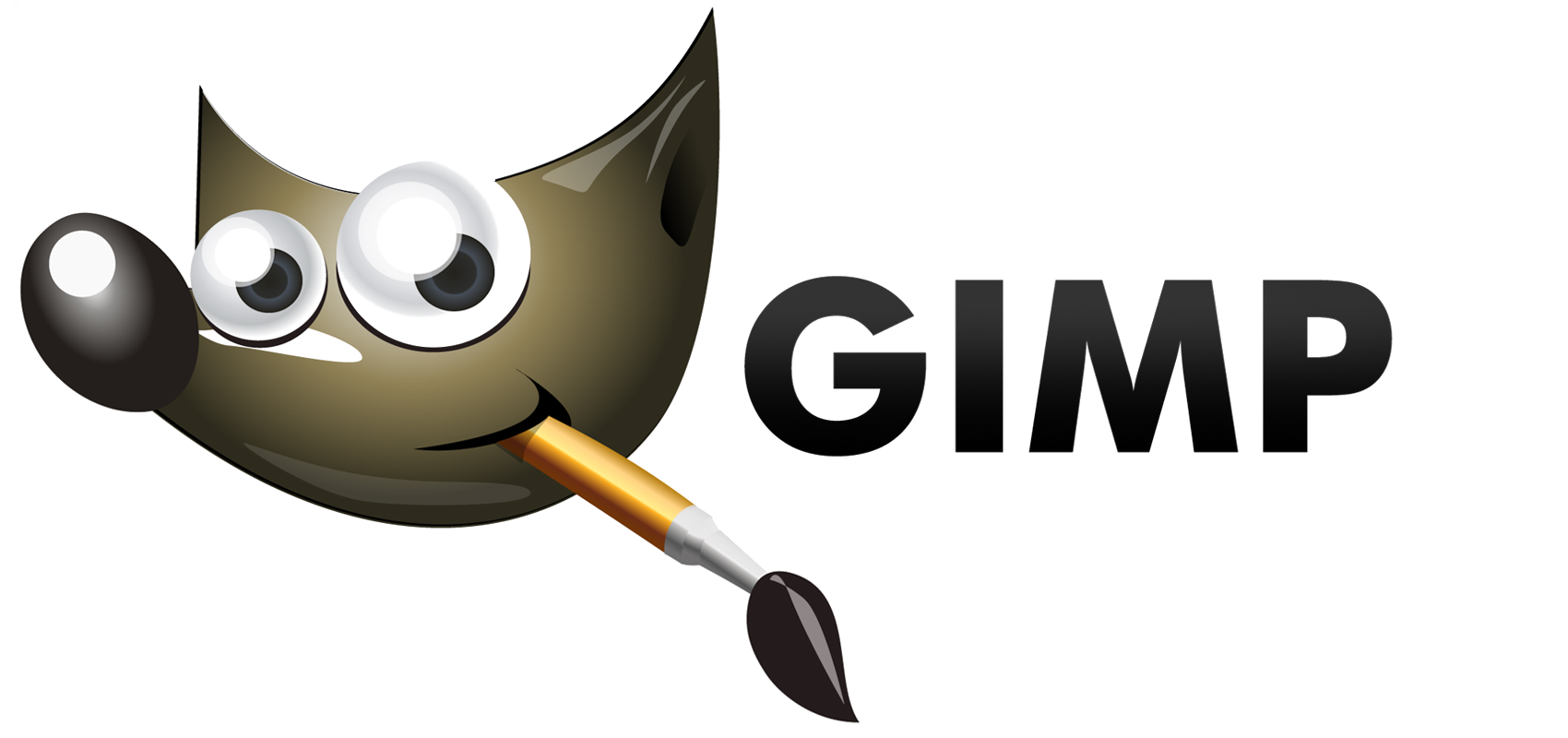 For many who haven't tasted the editing power of GIMP (GNU Image Manipulation Program), they'll probably continue outsourcing their graphics design and photo editing jobs to individuals who will use this intuitive application to work their magic on those photos. GIMP has been around since the 90s and is one of the few photo editing programs that allows you to make your own changes to its source code and then redistribute your own version for free – Adobe would surely sue you for doing that. GIMP is a cross-platform software that works on Linux, Mac, and Windows. The software provides the user with some of the best high-quality photo manipulation tools and comes in handy when you want to create icons, user interfaces and lots more. There are however a few downsides to this software which though they are negligible, are worth mentioning. They include the lack of user support as well as the fact that it would take quite some time to become used to it.
GIMP Important Details
Supported Platforms
Linux, Windows (XP, Vista, 7, 8), Mac OS X (10.6 and above), Sun OpenSolaris, FreeBSD
Supported photo file formats
TIFF, JPEG GIF, PNG, PSD, TGA, BMP, PCX, XWD, XPM, PIX, CEL, MNG, PPM, PCX
Price
Free
Pros

It's free
Photoshop files can be opened in GIMP
It's compatible with many operating systems
There's readily available support

Cons

Beginners may find GIMP a bit difficult to use
It's open source, so it's source code can easily be changed by anyone.

GIMP Download Link 
 Windows | Mac | Linux
2. Pixlr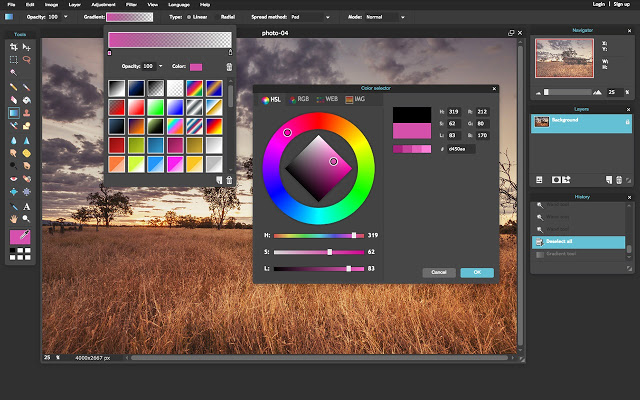 Pixlr is yet another free alternative to Photoshop. Obviously, the software may not be as good as the Photoshop, but it doesn't make sense to spend $800 on a Photoshop when all you need is just to retouch an image or design something simple. Pixlr is owned by Autodesk, the owners of AutoCAD, so you expect nothing less than quality. It comes with very useful features that ensure you do what needs to be done without spending much of your funds. This free alternative to Photoshop is available for Windows, Mac and Mobile, not forgetting that it is also browser based, so you can work on any internet enabled computer that doesn't have the software installed on it. The full version, however, costs $15 yearly – it would amount to the price of Photoshop in about 55 years.
Pixlr Important Details
Supported Platforms
Android, iOS, Windows, Mac, Web-based
Supported photo file formats
 PNG, JPG, BMP, TIFF, PXD, JPEG,
Price
 Free (Subscription plans available)
Pros

It's basically free.
Easy to use.
Readily available support

Cons
 It's not as powerful as Photoshop itself.
Pixlr Download Link 
 for Android | for Windows/Mac | Web Tool
3. Paint.NET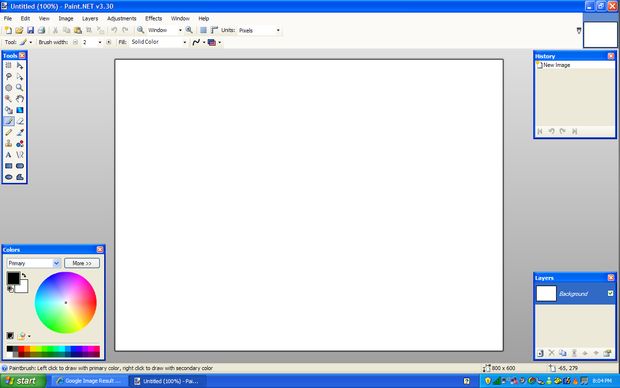 This Windows only Paint.NET software is very similar to the preinstalled Paint software in Windows but is much more advanced than it in many ways. It is one of the few Photoshop alternatives that cannot actually compete with Photoshop if the latter were to be made free. However, it takes care of basic image editing and is less cluttered with tools as is the case in GIMP. Working with Paint.NET is a breeze and would only take a few hours to become very conversant with the software.
Paint.NET Important Details
Supported Platforms
 Windows
Supported photo file formats
 PNG, JPEG, BMP, GIF, TGA, DDS, and TIFF
Supported Languages
Chinese (Simplified), Chinese (Traditional), Czech, Danish, Dutch, English, Finnish, French, German, Hindi, Hungarian, Italian, Japanese, Korean, Lithuanian, Persian, Polish, Portuguese (Brazilian), Portuguese (Portugal), Russian, Spanish & Swedish
Price
 Free
Pros

 Lightweight and friendly interface
 Free to use
 Easy to learn and use
 Actively developed

Cons

 Available for Windows only
 No project-based interface for editing multiple images at a single time

Paint.NET Download Link
Get Here
4. Canva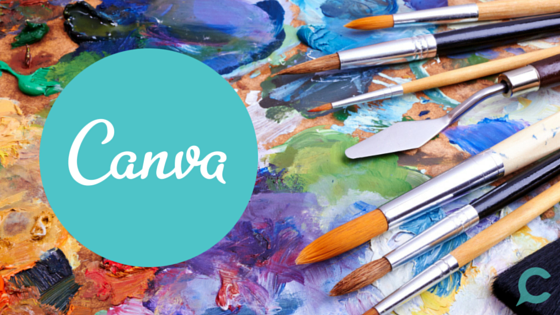 Canva is an "Amazingly Simple Graphic Design" tool. Canva packs the power of Photoshop as well as a free stock image library that can favorably compete with Shutter Stock into its web-based platform. Wherever you are in the world, designing and editing images on the go is very easy and requires little or no expertise. Just a few hours and you're already working like a pro – you must have been conversant with a handful of other photo editing tools of course.
Canva Important Details
Supported Platforms
 Web based tool
Supported photo file formats
PNG, JPEG, BMP, GIF
Price
 Free ($1 per picture for their custom pictures)
Pros

 Free for all the basic features
 Best for social media graphics
 A lot of font/template options

Cons

 Limited free icons then $1 for each picture
 Not many tutorials to guide the users

Canva Photo Editor Link
 HERE
5. Seashore
Seashore isn't the seashore along the beach. No. It's a user-friendly software that is regarded by many as one of the few powerful Photoshop alternatives available for Mac after the likes of GIMP and the web-based apps like Canva and Pixlr. Seashore is only available for Mac's Cocoa UI and packs a truckload of features that should serve the basic image editing needs of its users who aren't keen on spending money purchasing Photoshop.
Seashore Important Details
Supported Platforms
 Mac
Supported photo file formats
 GIMP, TIFF, and GIF
Price
 Free
Pros

Free photo editor for all basic features
Friendly user interface

Cons

 Not advanced features like Photoshop
 Available for Mac only
 Limited tutorials

Seashore Download Link 
 for Mac
6. Pixelmator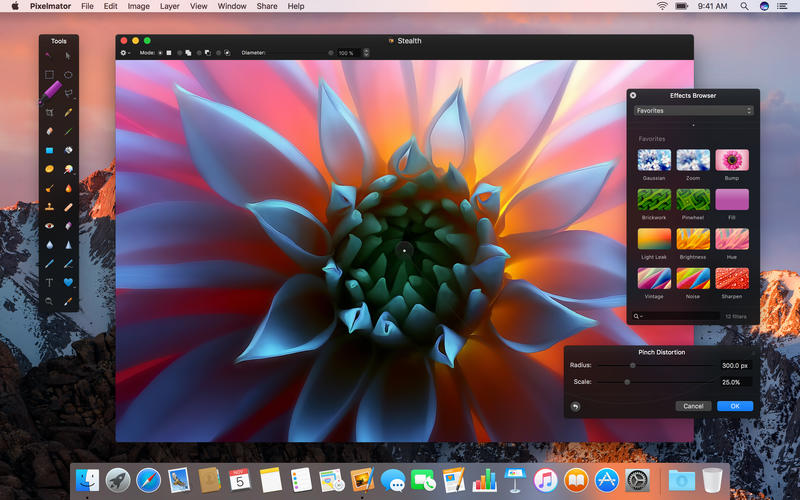 There are quite a few Photoshop alternatives that have the privilege of working with the new MacBook with Touch Bar – even Adobe just released a version of Photoshop that works with the Touch Bar on the new MacBook – so it is imperative to make mention of Pixelmator as a worthy inexpensive substitute for Photoshop. Pixelmator costs just $30 and is strictly available for Mac. If you want to paint, retouch, cut out and do more stuff like creating vector images, then Pixelmator would do just fine in lieu of Photoshop.
Pixelmator Important Details
Supported Platforms
 Mac, iOS
Supported photo file formats
 PSD, JPEG, TIFF, PNG, WebP, PDF, GIF, BMP,  TGA, JPG-2000
Price
 $29.99 for Mac, $4.99 for iOS
Pros

 Attractive design
 A ton of useful tools for photo editing
 Affordable Price

Cons

 No free copy available
 Limited to Mac and iOS
 Buggy with some photoshop layers

Pixelmator Download Link 
for Mac | for iOS
7. PicMonkey
For such a web based free Photoshop alternative, one cannot help but imagine the inspiration behind such a name. The name notwithstanding, PicMonkey is a good image editing tool and an alternative to Photoshop that comes in handy when all you want to do is simply edit an image or two on your browser. It's however, "too basic" to say the least, unlike its counterparts like Canva, which provide users with tons of great features.
PicMonkey Important Details
Supported Platforms
 Web tool, iOS, Android
Supported photo file formats
 GIF, JPEG, PNG, PDF, GIF TIFF
Price
 $3.99 per month on yearly plan (free trial available)
Pros

 Number of useful tools for photo editing
 Free trial before your actually pay the money
 No need to download anything, web-based  photo editor

Cons

 No free editor available
 Limited video guides
 Not powerful as photoshop

PicMonkey Download Link 
Webtool link | for Android | for iOS
8. Krita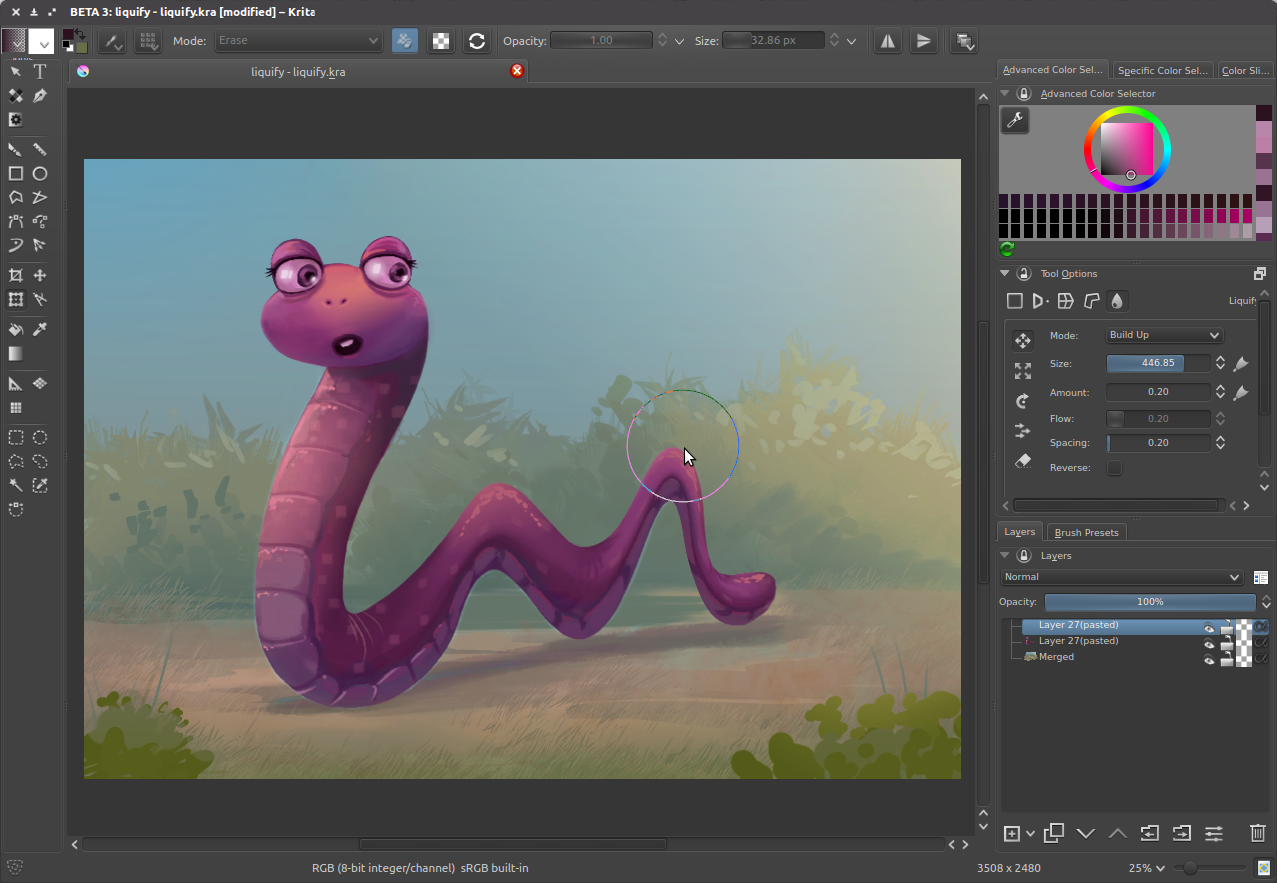 If you're a user of the Linux OS and you have been searching the internet for the best Photoshop alternatives, Krita might just be what you're looking for. Krita is an open source free painting program for professionals using Linux. It's easy to use and has a flawless GUI through which you can create beautiful illustrations and comics, concept arts as well as texture and matte painters. Krita is also available for Windows and Mac.
Krita Important Details
Supported Platforms
 Windows, Mac OS, Linux
Supported photo file formats
 PSD, GIF, JPEG, PNG, PDF, GIF TIFF
Price
 Free
Pros

Free and open source
Customizable
Regular updates
Easy tiled-view editing

Cons
Krita Download Link 
 for Windows / Mac / Linux
9. Adobe Photoshop Express
In a bid to ensure that the number of people looking for free Photoshop alternatives is reduced to the barest minimum, Adobe released the Adobe Photoshop Express which is simply a compilation of all the basic tools available in the main Photoshop software. The Adobe Photoshop Express is a cross-platform software available for Windows PC, Android, iOS, and Windows Phone/Mobile. This free version of Photoshop should satiate your hunger for a Photoshop substitute when you start using it.
Adobe Photoshop Express Important Details
Supported Platforms
Windows PC, Android, iOS, and Windows Phone/Mobile
Supported photo file formats
 PSD, PDD, BMP, RLE, DIB, GIF, Camera Raw, JPG, JPE, PSE, PDF, PNG, TIFF, PXR
Price
 Free (In-app purchases)
Pros

 Powerful image manipulation tools
 Easy help for advanced photo editing
 Easy to capture and edit on mobile
 Plenty of guides

Cons

 Only basic features of Photoshop

Adobe Photoshop Express Download Link 
for Android | for iOS | for Windows
10. Corel PaintShop Pro X9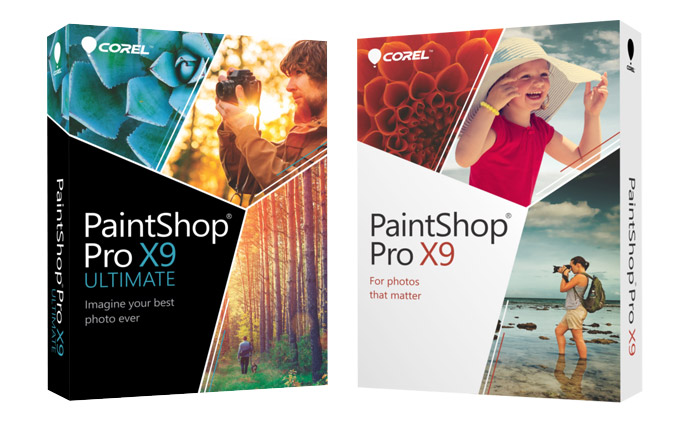 The Corel PaintShop Pro X9 wraps up this list of free Photoshop alternatives. This software costs just about $80 and packs some of the awesome features found in the Corel Draw Graphics Suite X8 and Adobe Photoshop into one application. Hence, it is regarded by many as the ultimate photo editing software. What's more? The software comes with some juicy bonus packs of effects free of charge, even as it allows you to capture your screen. Now that's one feature image editing apps lack. Sharing the steps on how you created magnificent pieces using the software just got better with its screen recording feature.
Corel PaintShop Pro X9 Important Details
Supported Platforms
Microsoft Windows 8/8.1, Windows 7, Windows Vista or Windows XP with latest service packs installed (32-bit or 64-bit editions)
Supported photo file formats
BMP, CAL, CALS, CLP, CUT, DCX, DIB, EMF, EPS, AI, PS, GIF, HDP, WDP, IFF, IMG, JP2, J2C, J2K, JPC, JPX, JPG, JIF, JPE, JPEG, MAC, MSP, PBM, PCX, PGM, PIC, PPM, PNG, PSD, PSP (PSPIMAGE FILES), RAS, RAW, RIF, RLE, SCT, CT, JPS, PNS, TGA, TIF, TIFF, WBMP, WBM, WEBP, WMF
Price
 USD 80
Pros

 Photoshop features for a lesser price
 Powerful editing tools
 Plenty of tutorials
 Quick to install
 Free Trial available

Cons

Menus are crowded with a lot of options
Slow performance in some aspects of operation
Not all of the tools are self-explanatory

Corel PaintShop Pro X9 Download Link 
 HERE
Related: Best Video Player | Best Video Editing Software | Best Photo Editing Apps
Attention:
Governments and ISPs around the World monitors their users' online activities. Reclaim your freedom with
ExpressVPN
and browse the internet with confidence.
Photoshop has set a high standard that many developers of different image editing software have been unable to surpass till date. Instead of spending all your savings on Photoshop, these aforementioned free Photoshop alternatives will do the work to a great extent, to say the least.