If you own an iPhone or an iPad or any other iOS device, you will agree that managing the data on your device with your computer is a bit of a hassle. iTunes is a nice piece of software, but it really is quite slow on Windows, and file transfers take a long time. Syncing photos, backing up data, converting media files, and other such tasks require an application that is smoother and speedier than iTunes on Windows. Thankfully, WinX MediaTrans is a very good replacement for iTunes.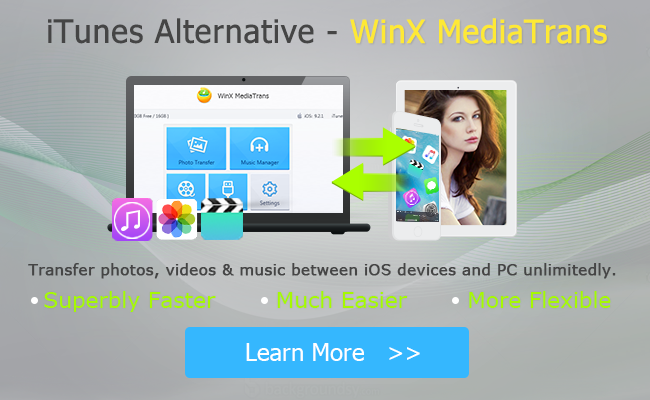 WinX MediaTrans, as the name suggests, helps you transfer media to-and-fro between your computer and iOS devices. The software is loaded very numerous functions yet it limits itself to performing media transfer-related duties only. So we decided to give it a shot and see whether it really does what it claims. Here's the complete WinX MediaTrans review.
Giveaway: Free Download WinX MediaTrans iOS Manager Valued at $39.95!
WinX MediaTrans Review: iPhone/iPad/iPod Touch Media Manager
So what does the WinX MediaTrans actually do? The software basically lets you manage iPhone and is a complete iOS file manager. It is a great iTunes alternative for iPhone transfer and to backup iPhone iPad device. It lets you import/export photos to/from iPhone or iPad to/from PC without the hassles of iCloud or iTunes. You can sync and backup video and music files and can also convert videos. Apart from that you can transfer eBooks and convert them, manage Voice Memos and Podcast, and make iPhone ringtones.
So how does it work? Well, it's very simple and totally uncomplicated unlike other file managers or transfer tools. All you need to do is connect your iOS device to your computer and fire up the WinX MediaTrans tool. Once the application detects your device, you can manage your media files and can also use your device as a flash storage drive. The whole interface is very simple and cleanly laid out.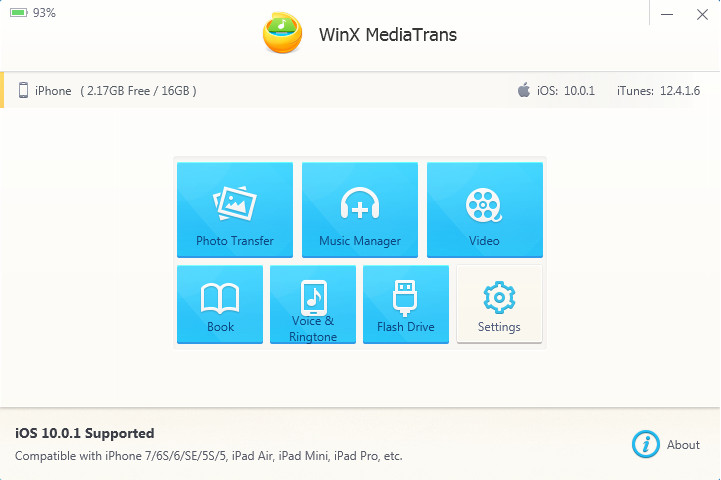 Talking about the first option, "Photo Transfer", this software transfers your photos real fast! In a test, the tool transferred 100 images of 4K resolution in just 8 seconds, which is  you would expect from the best iTunes alternative. Sorting through and selecting photos to sync is a breeze with this tool.
Then comes the "Music Manager", which lets you view your music tracks and create or edit playlists. You can delete any music files you want and edit their details. The "Video" option does the same for video files and makes it a breeze to manage all your media in one place. Also, if you have any video or music files on your iOS device that are not supported natively in the device, WinX MediaTrans automatically converts the files in batch or separately.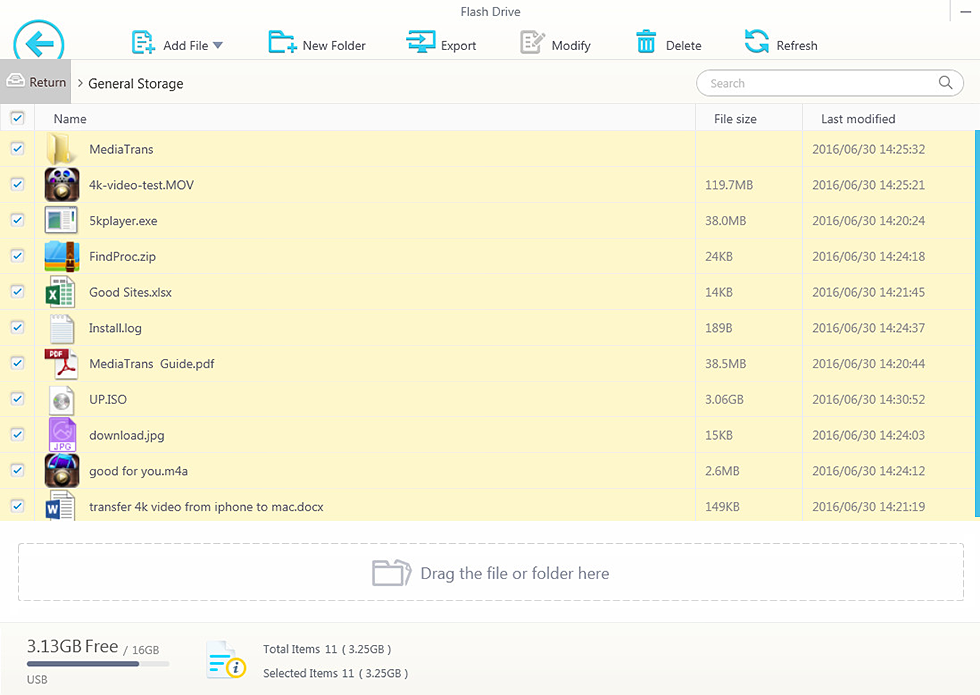 The "Flash Drive" option lets you browse your iOS device as a flash drive and add/remove files from it. This feature can come in handy when you don't have a pen drive or any other storage device lying around when you need one. The "Books" function lets you manage ePUB and PDF eBooks and you can convert them to various formats including TXT and HTML.
With the "Voice & Ringtone" option, you can handle your Podcasts, voice memos, and iTunes U files. You can also create new ringtones for your iPhone from your favorite music files.
The best thing about WinX MediaTrans is that it is a very lightweight software and consumes very less RAM. As a result, your PC does not slow down and neither does MediaTrans. This means you can transfer and manage your iOS files very easily without any hiccups. If you are an iPhone or iPad user and are looking for a very good iTunes alternative, then you should definitely try out WinX MediaTrans at least once. Not only is the software very cool, their website also offers step-by-step guides that help you learn all the functions of the tool very easily and quickly.
Get WinX MediaTrans Completely Free For a Limited Period!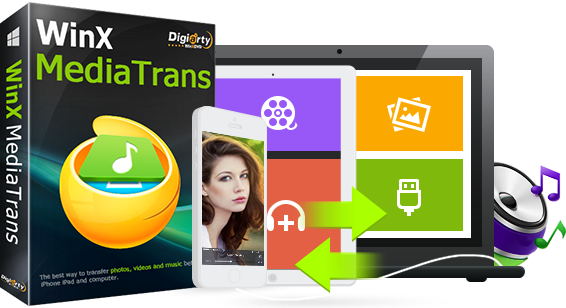 The WinX team is offering a giveaway where you can download WinX MediaTrans free for a limited period, which otherwise costs $39.95. It's completely free, so there's no harm in trying it out. Do give it a try and you'll most probably not go back to iTunes.
Have you already used it? Let us know in the comments below.