Intex Technologies has launched four new Smart LED TVs in India, including a 32-inch HD TV, 43-inch and 50-inch Full HD TVs and a 55-inch Ultra HD-4K TV. The lowest model Intex LED 3201 HD 32-inch HD TV is priced at Rs. 27,999, while the Intex LED 4301 FHD 43-inch Full HD TV costs Rs. 47,999. The Intex LED 5001 FHD 50-inch Full HD TV, and the Intex LED 5500 UHD 55-inch Ultra HD 4K TV are priced at Rs. 54,999 and Rs. 89,990, respectively.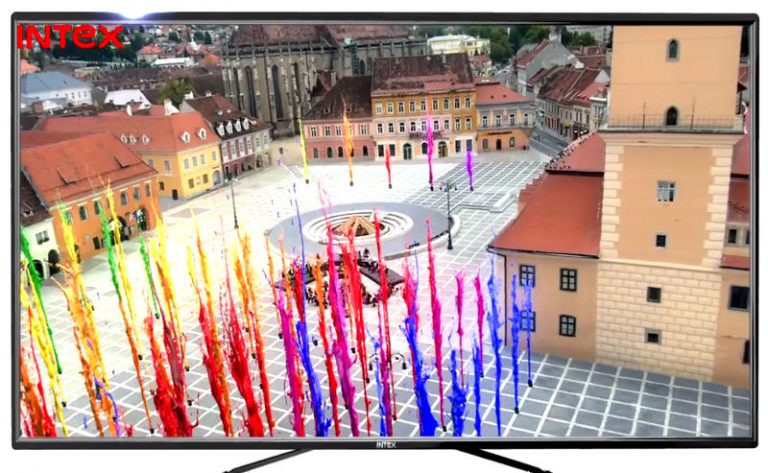 Intex LED 3201 SMT model: comes with High-Definition (1366 x 720 pixels) resolution. It is powered by a dual-core processor and runs Android 4.4 OS.
Intex LED 4301 and LED 5001 SMT models: sport full HD (1920 x 1280 pixels) resolution. While the LED 4301 is powered by a 1GHz quad-core A7 processor, the LED 5001 is powered by a 1.5GHz A53 quad-core chipset. Both Smart TVs run Android 4.4 OS.
Intex LED 5500 SMT model: comes with Ultra HD (UHD) resolution and E-LED technology. The 55-inch 4K model sports an aluminum body with ultra-slim edge look [9.9mm thickness]. It is powered by a 4K PRO 3 processor. The Smart TVs also includes 2T/2R or Two Transmit & 2 Receive providing a strong network and high-speed access.
The new Intex Smart TVs come with T-cast feature that allows you to display smartphone content. They support N-Screen Wireless Mirroring feature, which uses WiFi connection to deliver audio and video content from smartphone to TV. You can also control TV via your smartphone.
The Android TVs come with Digital Noise Reduction and a built-in Hi-Fi system that enables Sound Alone Effect [you can listen to the sound even when the display goes off]. Other built-in applications include YouTube, Facebook, Netflix, Twitter and up to 200 apps in the customized app store. Additional apps can be downloaded from the Play Store.
"Brand Intex is all about fulfilling aspirations, offering consumers the best of design & technology at very competitive pricing. We are excited to announce the exclusive launch of four new smart TV models this year. We are sure this will leave a lasting impact on our consumers and they will be delighted. With the upcoming festive season and so many auspicious days, we expect a great response to the new TV range," said Nidhi Markanday, Director & Business Head, Consumer Durables & IT Accessories.