This is just a helpful guide for those who would like to know where to find the new hidden car is in Forza Horizon 3 Alpinestars DLC. The new car is a brand new Honda. It's a brilliant car and we immediately fell in love with it. If you do not want to spoil yourself then you can search for it yourself by following the trail on the mini-map. If you are still unable to find it then you can use this guide as the reference.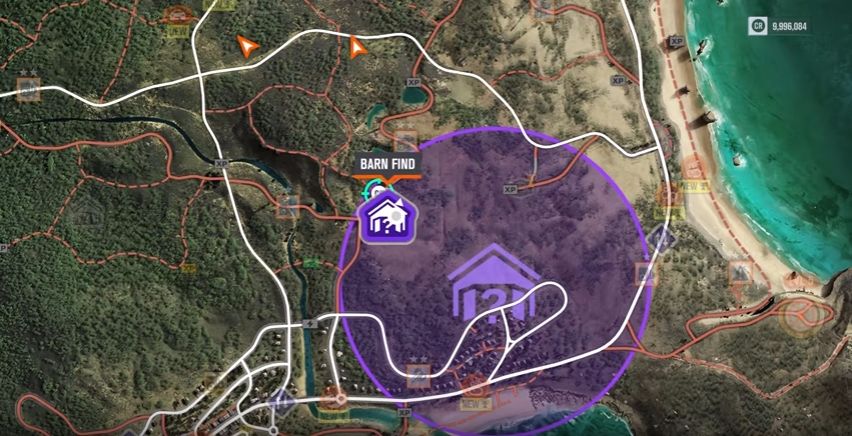 Forza Horizon 3 Alpinestars DLC – Here is how to find the 16th barn
The location is near the Almighty Geoff. Once you get close, the purple circle will pop on your map and all you have to do is just follow the trail. If the purple circle doesn't pop up automatically, just use the drone to look for the barn. Just follow the dirt track and you will notice the barn out of the corner of your screen. Then, just get off the dirt path and make your way to the barn.
New car in the barn is a Skyline GTR. And there we have it. That is the extra barn find that Horizon 3 has added. It's a bit strange because they didn't add any for the first DLC but did it in the second one. But that's honestly nothing to complain about.
When you open the barn, the NPC says "it's a Nissan GT-R. Looks like this one's been hitting the dirt too hard, the suspension's gone"
both lines are taken from other barn finds, first one is obviously from the Nissan GT-R, second one from the Lamborghini LM002.
Skyline H/T 2000GT-R is also known by its nickname, "Ken & Mary", the C110's GT-R version was launched in January 1973, 4 months later than the other series. Notable was the use of disc brakes. However, due to the introduction of strict exhaust emission regulations, production ceased after only 4 months (197 units in all). It was mourned by many fans as "the last model to bear the GT-R badge".
Let us know your thoughts on the Forza Horizon 3 Alpinestars DLC.