On October 4th, the Smoking Tire Car Pack was released. It included 7 really cool cars and now the Forza Horizon 3 Alpinestars Car Pack DLC Release Date is confirmed. It will include 7 iconic cars and a thread on the forzamotorsports forums talks about bringing something to the game that has never been tried before.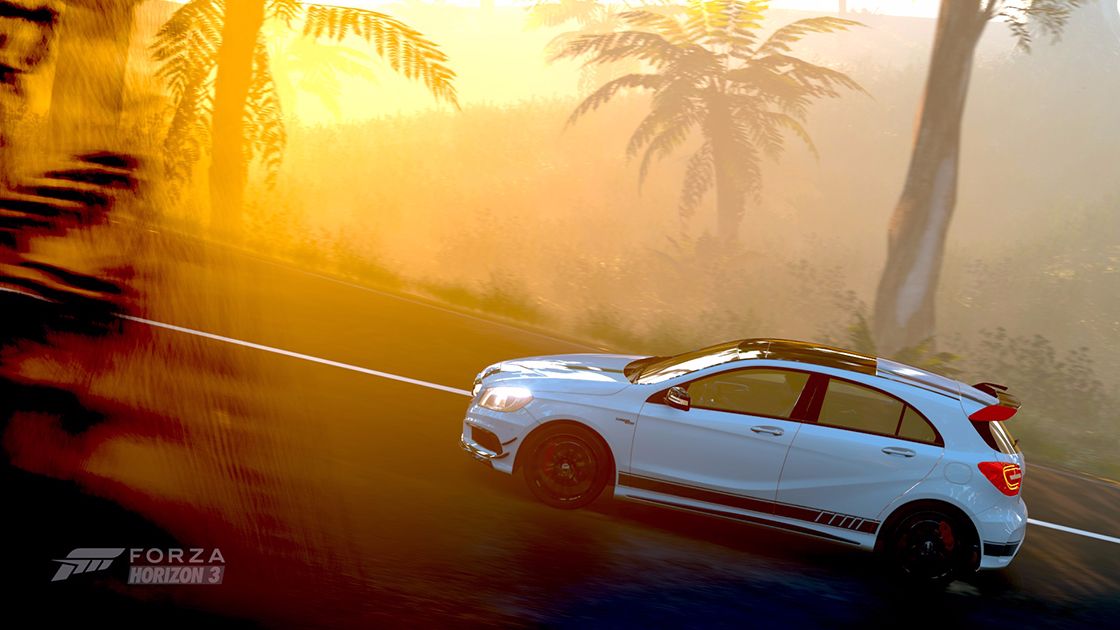 Forza Horizon 3 Alpinestars Car Pack DLC Release Date Confirmed for November 1
"November being a new month, you must have known deep down in your Forza-loving heart that there was going to be a new car pack coming. Well, I am here to confirm that bit of awesomeness for you. The Alpinestars Car Pack will be bringing seven new cars to Forza Horizon 3 on Tuesday November 1."
There are numerous possibilities. It could be a bike, something off-road or even a racing truck. However, there are some things we do know. The post on the Forza Motorsport community thread explains that we will receive once clue for each car that will be revealed. Along with the clue will be something that has never been seen in the Forza Horizon series. Here are all the clues for guessing which cars will be coming to the game:
Car 1 Clue 1, Halloween is such a kooky time of year! I love the festive nature of this holiday. Car 2 Clue 1, It may be crazy to hear this but, what comes around goes around. Car 3 Clue 1, You never know until you try! The result might make for generations of cherished rivalries and competition.
Car 4 Clue 1, if lives were gears this cat would be hitting 60 in less time than it takes to read this clue aloud. Car 5 Clue 1, it takes class to inspire this kind of driving. Well, that and one helluva big wing! Car 6 Clue 1, Street legal yes, daily driver, probably not. Car 7 Clue 1, Sometimes winning makes for strange bedfellows.
Let us know your thoughts on the Forza Horizon 3 Alpinestars Car Pack DLC Release Date news in the comments.