It looks like the two most reputable and top gaming console makers are determined to provide users with high-performance machines. These powerful machines will help the users ascend into an era of 4K gaming and enjoy the games on big screens with high-quality visuals.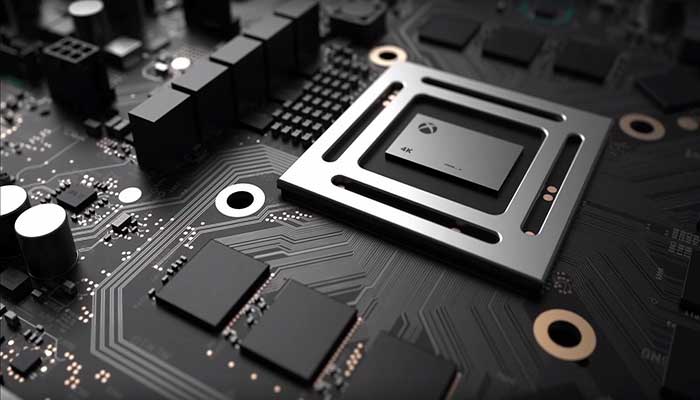 Sony launched the ground-breaking PlayStation 4 Pro last year. Microsoft is all set to launch their best and the most powerful console Xbox Scorpio soon. As the latest news suggest, Microsoft is planning to launch at least three new games with Xbox Scorpio's launch. This will help take advantage of Xbox Scorpio's true 4K gaming capacities. The games launching with the Scorpio include titles such as Forza 7, Star Wars Battlefront 2, and the most anticipated Red Dead Redemption 2.
As one of the most anticipated and well sought out title Red Dead Redemption 2 will be available with 4K on Xbox Scorpio. It was announced in October last year and is set to release in fall 2017. Red Dead Redemption 2 release time makes it a perfect candidate for the Xbox Scorpio.
According to the latest of Windows Central, they've received some leaks about the marketing stuff. The Marketing material suggests that these three titles will be available on Project Scorpio. So technically speaking, these three titles will have the full advantages to exploit the Six-Teraflops computing power of Xbox Scorpio. All these games are also True-4K enabled titles. This means that the fans will have the ultimate 4K gaming experience on the console.
A number of other great titles are also set to land on Project Scorpio as well. These titles include games such as Crackdown 3, State of Decay 2, and a number of FIFA, Madden, and Call of Duty franchise titles.
With the next-gen six-teraflop computing power, the Xbox Scorpio is also going to have 4K encoding for game DVR and 4K decoding for various streaming services such as Netflix and Amazon Video. Xbox Scorpio's Game DVR will also support 4K resolutions and will offer Frame Rates of up to 60fps. In addition, Xbox Scorpio also has special performance enhancements for bigger screens with up to 1080p. It will also support Shader model 6 and will offer dynamic scaling for a more enhanced performance.
Xbox Scorpio is about to be revealed. Hopefully, when its out, it'll never disappoint the fans. Especially all those who have high hopes for the console and its performance. The full extent of Xbox Scorpio's offerings will be unleashed upon its release. So, let's wait a little bit more with patience and hope it all comes true as hyped.
Source: HotHardware