Waze is the world's largest community-based traffic and navigation app. Waze has been encouraging people to share real-time traffic and road info to help everyone save time and gas money on their daily commute. And now, Waze is doing something you would never expect apps to remind you of – to NOT forget your kid in the car!!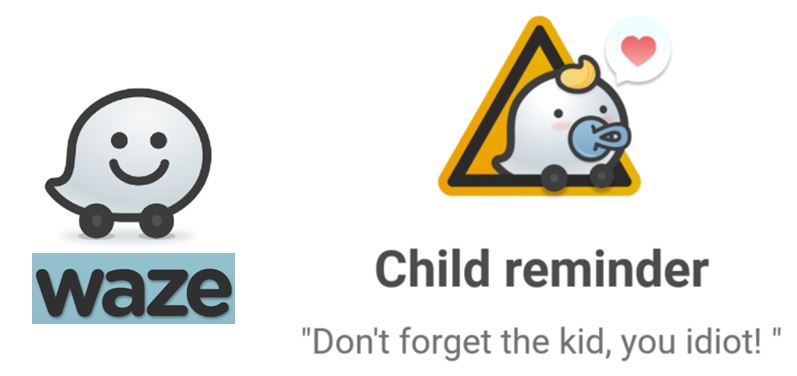 It's quite sad that mankind is now in a situation where an app needs to remind people to not forget their kids in the car. It's hard to believe people are actually forgetting kids in cars. Come on, they are your kids – how could you even forget them? But According to San Jose State University's Department of Meteorology and Climate Science, a total number of U.S heatstroke deaths of children left in cars currently stands at 24 for the year 2016. Hard to believe, but true. Kids who have been forgotten in the car are dying of heat strokes, especially when summer is at its peak.
Waze wants to remind you to take care of your kids and not forget them in the car. The app is getting ready to launch a feature that will remind users to not forget their kids every time they reach the destination. What's more, you can even personalize these notifications to suit your requirements.
Don't you feel you are missing something when you step out without footwear? Yes, we all know that strange feeling we experience when instinct tells us that we are missing something, somewhere – be it the smartphone or some other device. But it's actually disappointing and sad that people are now beginning to forget kids in the car, exposing them to dangerous heatstrokes. Waze wants to help you out, but what if you forget to pay attention to the very notification that warns of you not leaving kids in the car? We don't know the answer to that question yet!