Just a few weeks after a patent from Samsung, showing a foldable, clamshell-like phone got spotted in the wild, another patent, this time by Apple, got published. Apple's patent shows a hinged phone featuring foldable OLED display and metal hinges, allowing the phone to be folded in half when not used, like the old-school clamshell cellphones that were extremely popular during the 90's.
Apple's U.S. Patent No. 9,504,170, for "Flexible display devices," shows an iPhone capable of folding in half, featuring OLED display, rumored to be featured in the upcoming iPhone 8 that should get released during 2017. OLED displays are used in all current Samsung smartphone models, used because of their low power consumption and foldable features, like the dual-curved displays found on the Galaxy S6 Edge and Galaxy S7 Edge. The patent was first filed for in July 2014, crediting Fletcher R. Rothkopf, Andrew J. M. Janis, and Teodor Dabov as inventors.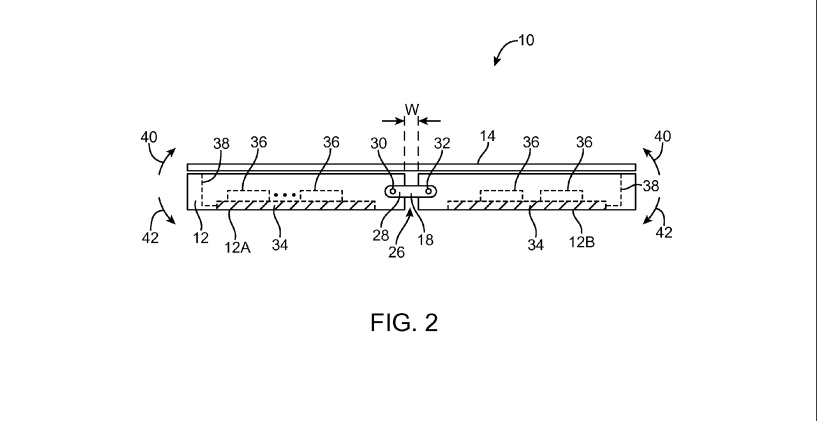 The metal support structure allows the phone to be folded in half, with metal hinges made from nitinol (nickel and titanium alloy known for its elasticity). Aside from nitinol-made hinges, the patent also includes incarnations with hinges made out of flexible polymers.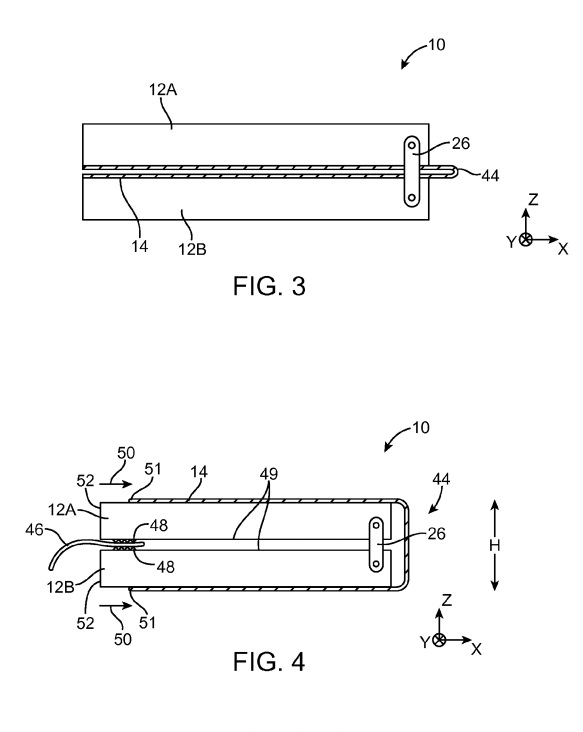 Since the phone can be folded in half, the design places different components in different parts of the phone. For example, the upper part includes cameras, speaker, sensors, and display controllers. The lower part houses CPU, GPU, microphone, and possibly a battery.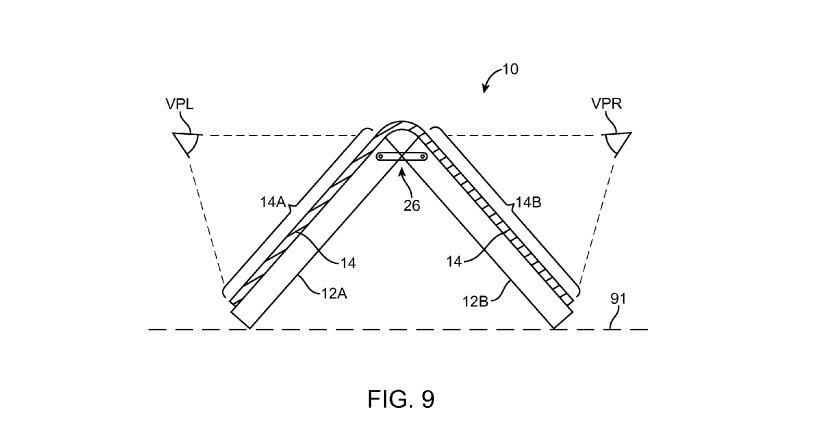 The bridge between two chassis parts is made by using flexible printed circuit boards, allowing for bending the phone with ease. Also, two parts are attached via a single or multiple hinges; hinges add support for the rotational motion, allowing the two chassis parts to move one relative to the other.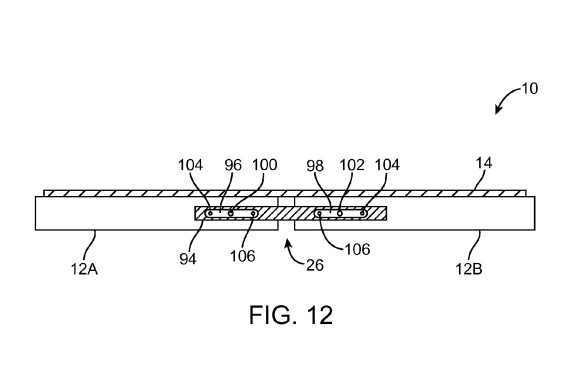 The display is placed above the two housing pieces, allowing the phone to be folded in more than one way. For example, the display can be folded over itself allowing for additional protection when the phone is folded. Another possibility is to fold the display outward, allowing the user to control the phone even when folded, something like the old Nokia 6260, a flip smartphone that supported rotation of the display part, so the phone can be used when flipped.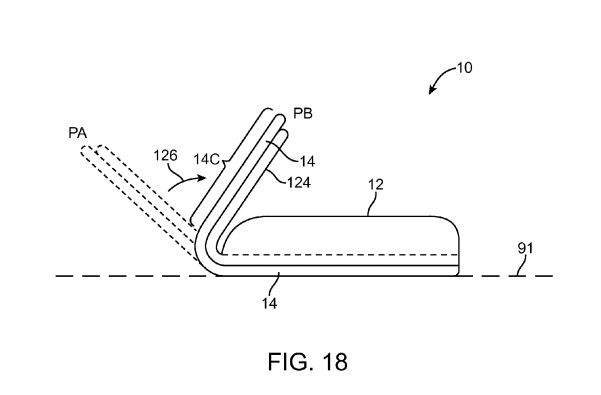 The patent also includes sawtooth detents allowing the device to be clipped onto clothing, one very interesting feature. Further, the patent includes two hinge designs, the existence of cover glass, and potential viewing angles.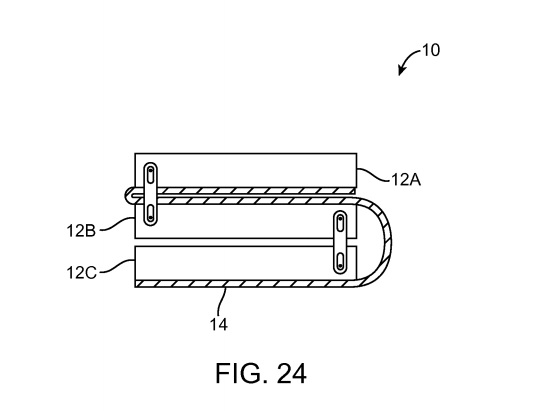 Similar to Samsung's design, it is unlikely to see a flexible iPhone in the coming years, but eventually, we might see a smartphone (or an iPad, or MacBook) incorporating design shown in the patent.