All those who are waiting for Horizon Zero Dawn would definitely have knowledge about its official launch date. It's coming out on February 28th this year as one of the much hyped and most anticipated Action-RPG games. It offers an Open World environment and takes place in the midst of a Post-Apocalyptic era. The game lets you play as a Tribal Outcast named as Aloy. Horizon Zero Dawn is said to be one of the most content rich and story-driven titles by Guerrilla Games. Based on the trailers and all the excitement about the game, Horizon Zero Dawn seems a powerful rival to the already popular games of this particular genre. But, what are the actual reasons; Horizon Zero Dawn will make you fall in love with it? Let's have a look at it.
1. Ultra HD 4K Graphics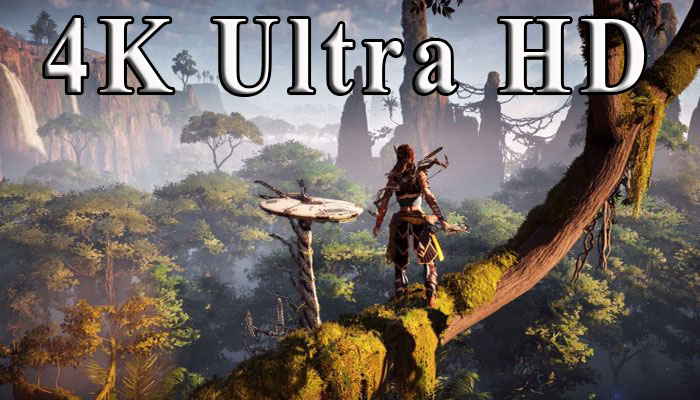 Horizon Zero Dawn is a PlayStation 4 exclusive title that offers playability on both PS4 and PS4 Pro. We know that PS4 pro comes with 4K visual support so you'll have the idea about Horizon Zero Dawn. When it's out, you will be able to play it on 4K Ultra High Definition visuals and that would sure make it an excuse to fall in love with it.
The game's own graphics and environmental elements such as lush green fields, alpine forests, rivers, deserts, would definitely look awesome on 4K. The clarity of visuals and detailed approach would surely be a great source of entertainment for all the fans. Let's see how good it actually gets at satisfying all the players worldwide.
Check Also: Upcoming PS4 games