Magic Leap stirred the world after the company showed some of its pretty interesting AR demos, showing how the AR can change out the world. Not much more came from Magic Leap, until an image of the company's tech prototype AR device leaked online.
SCOOP!!! This is the FIRST PUBLIC PHOTO of MAGIC LEAP https://t.co/6hPEMe6eCg pic.twitter.com/oWKBJvKmza

— Dave Smith (@redletterdave) February 11, 2017
The image shows a device still in its early stages. Wiring is all over the place, with components sticking out of the board and one cable connecting the backpack electronics and the AR glasses, along with the huge battery pack used for powering the device.
At the moment, the tech prototype is called "PEQ0," a placeholder name used for testing purposes. The prototype was described as "the real wearable." The photo was taken early January, so the device should look a bit different by now. According to the Business Insider's source, "there have been improvements to the prototype" since the image has been taken.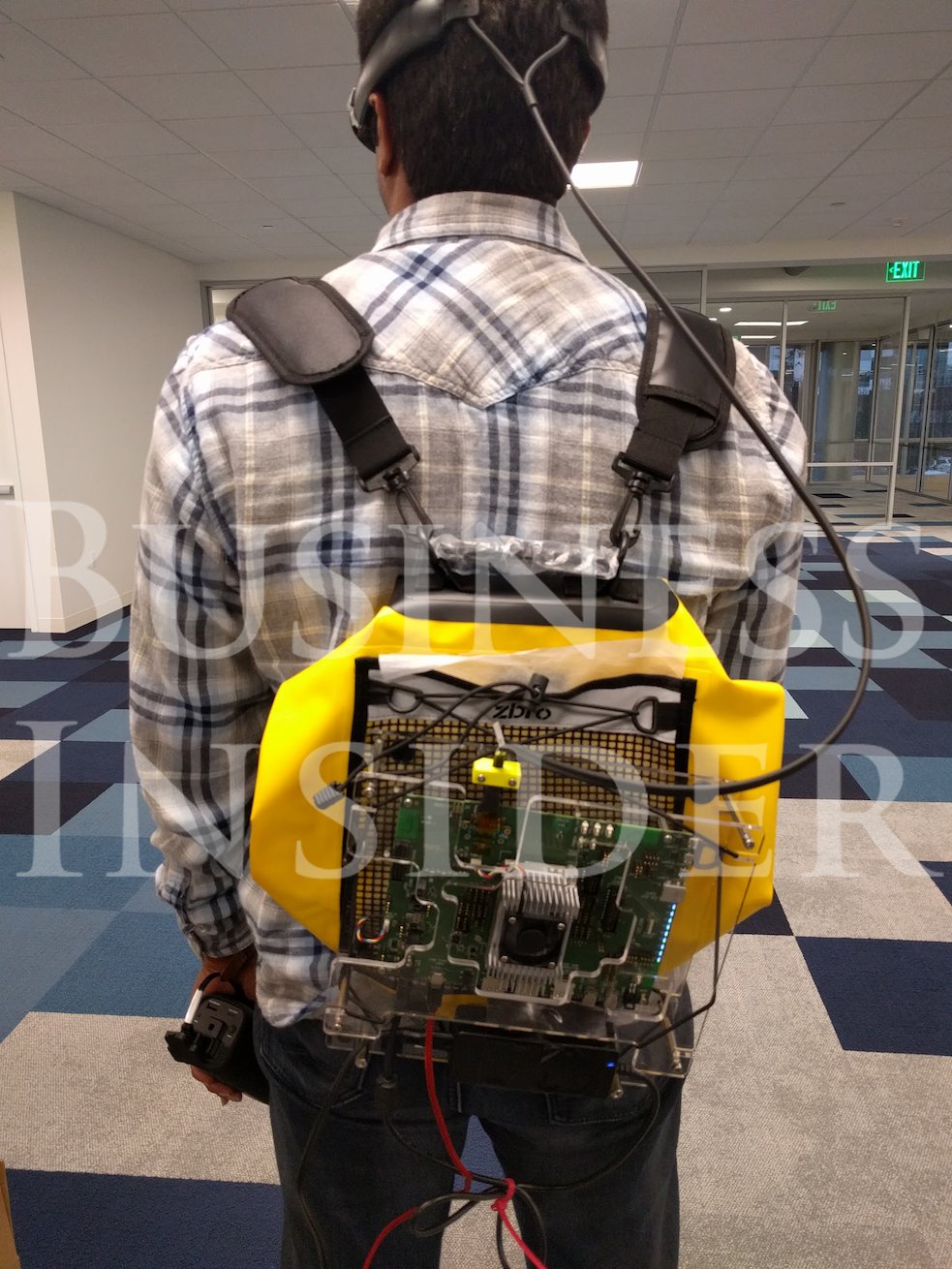 Despite Magic Leap stating earlier that their first device will be so tiny, it would be possible to fit it inside a pocket, reports claim that the prototype uses two packs; one for the battery and the other one for the actual hardware. Quite different from what the reported patent applications showed.
At the moment, Magic Leap's AR device is still in its infancy and we shouldn't expect for it to be released in the foreseeable future. This is the first time to even see Magic Leap's product since the company has only shared a couple of demo videos until now.
Nevertheless, Magic Leap is valued at $4.5 billion, making it the most valued AR startup in the world.