The first Microsoft Branded Lumia is officially now, as we earlier given the signs. The introductory Microsoft Lumia 535 will reach the key markets by end of Nov 14.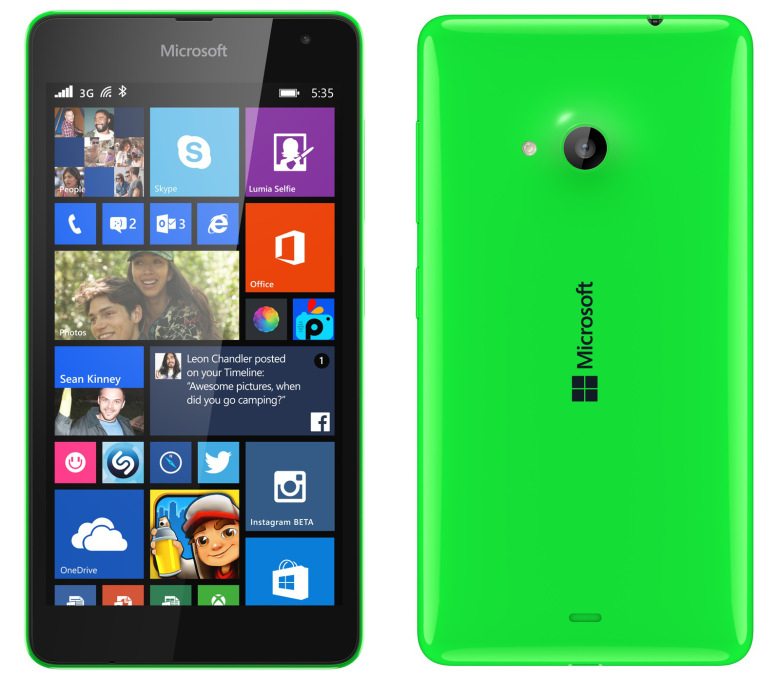 Microsoft Lumia 535 bundled with 5″ IPS display with qHD resolution (960 x 540 pixels) and Corning Gorilla Glass protection, Qualcomm Snapdragon 200 chipset with 1.2GHz quad-core CPU, 1GB RAM and built-in 8 GB memory with a microSD card slot. A 5 MP Camera at front and back enhance both sides of Lumia 535.
The physical dimensions are 140.2 x 72.4 x 8.8mm, with a approximate weight 146 gm. The smartphone is powered with a 1905 mAh battery, which seems to be a lower side, however, the final view can be given only after release of the phone.
Microsoft Lumia 535 has got Windows Phone 8.1 with Lumia Denim, which offers free access to many Microsoft services at free of cost. Microsoft Lumia 535 will attract many kind of persons as it will be available with a plenty of colour options.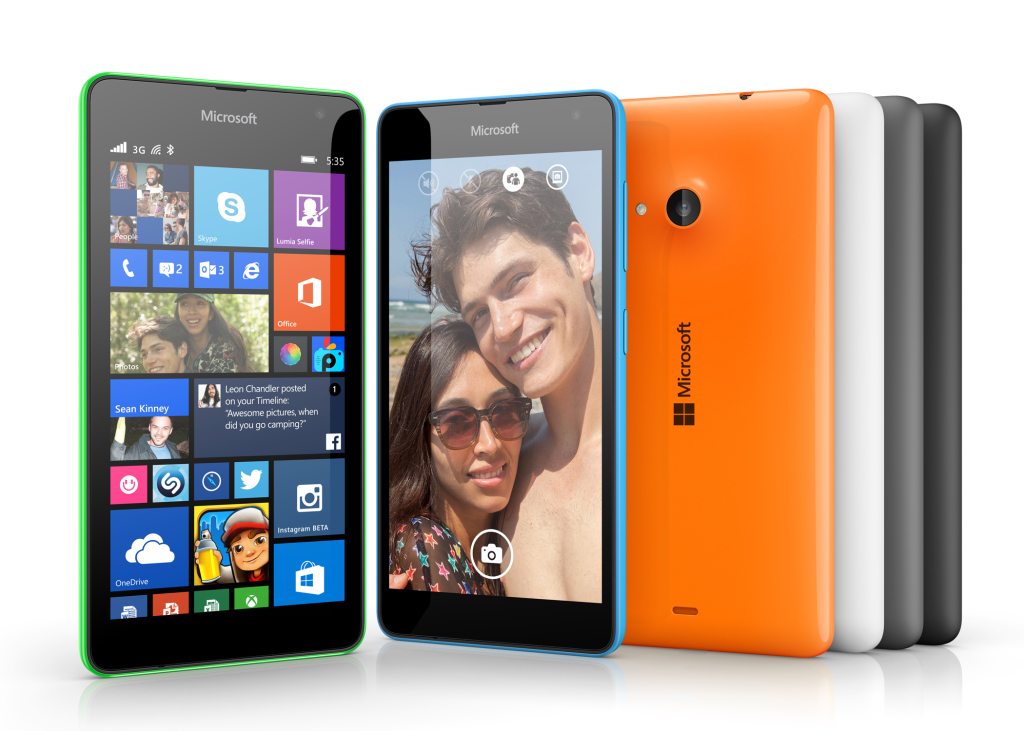 India could be in the first wave of countries to welcome the Lumia 535 and hopefully it should arrive in India before 20 November. The price can not be judge accurately, however, it is expected that price would be under Rs. 10,000.
Any latest update on the issue will reach to you immediately. Till then, you could give your comments on the Microsoft Lumia 535.