Samsung is having bad time dealing with the Note7 explosion issue, day after day the problem gets more severe. The company had halted the sales and recalled all the millions of units that company sold before the issue popped up. The company is offering free replacements along with goodies for the who bought the device. Samsung is losing close to 1 and a half billion dollars on the recall but the safety of consumers is the priority says Samsung.
Sales of the Galaxy Note7 have been halted until the company has replaced the old units with the new one's that are safe. But how can you be sure that the new Galaxy Note 7 unit you bought is safe from all sought of issues? As there is still a chance you might end up purchasing a faulty unit. So we have come up with a way using which you can be sure that your Note7 is safe.
The new Samsung Galaxy Note 7 unit which is safe comes with two visual indicators on the box pack assuring the customers that it is safe. Additionally, you will be able to spot a small black square near the barcode as well as a circular sticker with the letter S on it and the S stands for Safe. These are two clear indications that you bought a safe Note7 unit.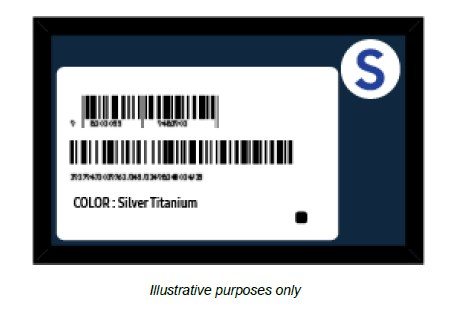 But what's the solution in case you lost the box pack? Samsung is planning to come up with a tool that will feed on your IMEI number and tell you whether it belongs to the same lot or not. Using the IMEI number, the company will know the exact date and country of purchase. So if at all you own a Galaxy Note7, this is how you can be sure that you own a safe unit.