The Nintendo Switch is one of the hottest selling gaming consoles around. The gaming device just surpassed previous records set by the PlayStation 4 and Xbox One in terms of sales figures. In the first few weeks of it being released, Nintendo has sold more than half a million units in Japan alone. Now, fans of the console are having a rather difficult time getting their hands on the much sought after device. However, there are ways of increasing the chances of one getting a Nintendo Switch.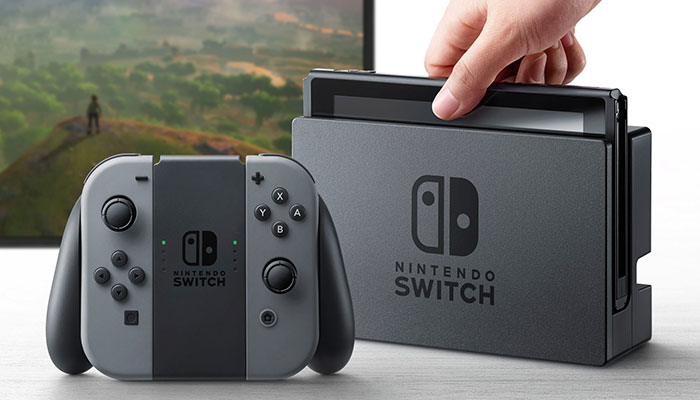 First of all, any Nintendo Switch hopeful should not get discouraged every time the console gets sold out from the nearest game shop or store. There are a number of ways where one can get the Switch just with a little patience, luck, and a bit of hard work.
The best thing to do is to keep in touch with your local game shop. Befriending the store owner or being cordial with the staff can sometimes get anyone a long way. Most of the time, these small-time shops will accept reservations and it is always a good idea to subscribe to one.
Another option is to constantly check online shops. Amazon, for one, keeps its inventory updated fairly regularly and one will always see a seller or two having the Nintendo Switch. Other bigger stores like Best Buy and Walmart will sometimes have a unit or two. Although, in most cases, it is best to visit the physical shops since it would take a considerable amount of time before their online portals get updated with the latest Nintendo Switch stock digits.
Another online shop worth checking constantly is GameStop. However, at the moment, the Switch is out of stock from this shop; just like other online stores. One good thing about GameStop is that it has a newsletter subscription program where one can get notified once a gadget is back in stock. While this will not guarantee you getting a Switch, it is worth subscribing to this service; worse-case scenario is you unsubscribe after you get your very own Switch console.
Attention:
Governments and ISPs around the World monitors their users' online activities. Reclaim your freedom with
ExpressVPN
and browse the internet with confidence.
Finally, as an absolute last resort, you have the scalpers. Unfortunately, this is not the best way of getting the best deal for a Nintendo Switch. However, if you are really desperate in getting one for yourself, eBay and other bidding websites can sort you out. Fair warning, though, be prepared to pay a premium as some of these unregistered sellers charge way too much for a Nintendo Switch unit. Some of them can even ask for as much as $450 excluding shipping.