Final Fantasy XV, the title that brought the legendary gaming franchise back to life, will be getting its first major DLC release next week for Xbox One and PlayStation 4. After a long and tempting wait, the game will soon get the story expansion DLC called Episode Gladiolus. And, in order to get you primed for the big day, Square Enix has put out a press release, revealing a bunch of new details for what to expect come March 28.
Warning, the details also include some spoilers so, if you haven't finished the main quest yet, loom away.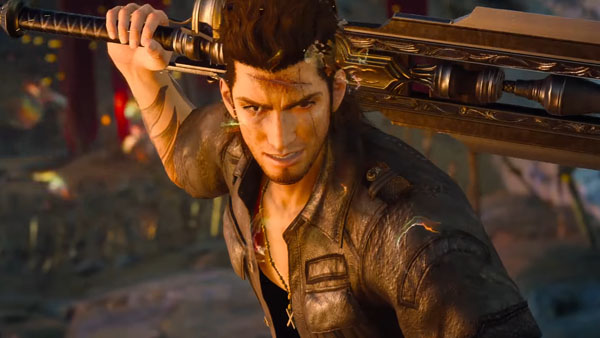 Backstory Of 'Episode Gladiolus' DLC
Taking place during the period in which Noctis' sworn protector leaves the group in order to undertake a personal quest, Gladiolus meets up with his mentor Cor to improve his abilities, following his defeat at the hands of high commander Ravus. "In the ancient ruins that were found in the Kingdom of Lucis 30 years ago, the spirits of heroes that once served the king await the next generation of warriors," reads the fact sheet, which adds that players will need to visit the ruins in order to confront the challenges that await, including a confrontation with classic 'villain' Gilgamesh.
Complete Features Of The Release
Uncover the story through Gladiolus's perspective:
While FINAL FANTASY XV focuses on the bond between Noctis and his friends, Episode Gladiolus allows players to find out what happened when Gladiolus leaves the party.
New action battle that matches Gladiolus's character as the King's Shield:
While the main game's system was designed around Noctis and his mobility to warp and dodge enemy attacks, Gladiolus fights by blocking and counterattacking with the new "Valor" and "Rage" system.
New environment:
A brand new area – not previously accessible in the main game – will take center stage in the add-on version.
Obtain special items:
By completing the standalone story, players can obtain special items that can be carried over to the main game and cannot be acquired there.
New gameplay modes:
In addition to the main episode, two additional gameplay modes, "Score Attack" and "Final Trial" are available upon completing the episode. These modes offer an added challenge and high replay value for the player.
As we've already, the Episode Gladiolus DLC for Final Fantasy XV is set to be released on March 28th. You can purchase it individually for $4.99 or as part of the game's season pass for $24.99.