Final Fantasy 7 pictures were uncovered before today. Furthermore, they looked to a great degree amazing. To demonstrate to you how noteworthy the progressions were to the first contrasted with the previous, just click on the link at the bottom.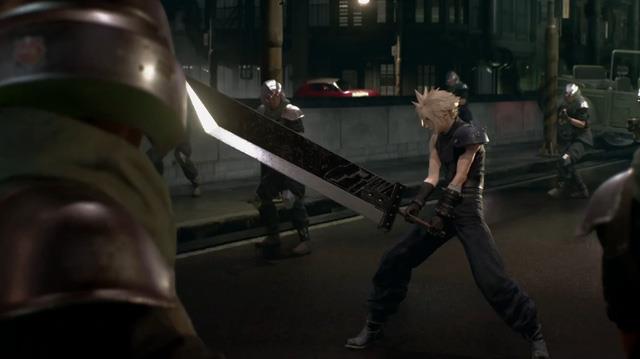 Final Fantasy 7 Remake Vs. Original Comparison Revealed
This is how battling the mammoth scorpion tank guarding the Sector 1 Mako Reactor toward the starting of Final Fantasy 7 will look like in the game's redo. On the off chance that it ever turns out that is. Tetsuya Nomura, the game's executive, uncovered two new screenshots for the game at the current year's Magic Monaco 2017 occasion. The linked picture indicates Cloud and Barret emptying on the security ramble a shooting conflict of firearm arms and Buster swords. For a brisk perspective, this is what the battle looked like in the first game.
Curiously, the new screenshots additionally offer a look at the game's fight interface. In any event as it as of now exists. We don't know why there's a space for both enchantment and Materia. Or why Cloud and Barrett both have hit focuses north of a thousand. The HUD look's basic and sufficiently smooth. And ideally, it doesn't fall into similar traps that caught Final Fantasy XV.
Past the two speedy screenshots, Nomura had nothing else to offer. Taking note of that while he had needed to demonstrate a whole video at the occasion, that choice had been vetoed by his partners. Square Enix had just the same old thing new to say in regards to the game at the series 30th Anniversary Celebration either. Rather simply flaunting a portion of the game's new fine art.
Check Also: Games Like Cookie Clicker
Source: This Gen Gaming