Final Fantasy XV – the upcoming open world action role-playing video game developed and published by Square Enix for PS4 and Xbox One – is scheduled for worldwide release this November 29. It's the fifteenth installment in the Final Fantasy series and will feature an open-world environment and action-based battle system similar to the Kingdom Hearts series. The new installment will incorporate the ability to switch weapons and other elements such as vehicle travel and camping.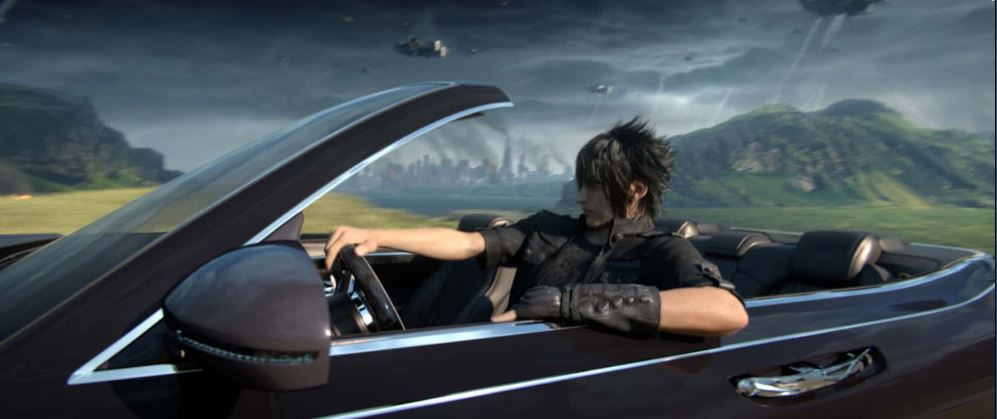 While fans are eagerly waiting for the game, an interesting aspect about the game has been revealed through the PS Store. According to both US and EU PlayStation Stores, Final Fantasy XV file size is about 41GB on PS4. The Xbox Marketplace, however, shows 52GB. The difference of 11GB is quite large! But the size listed is only the game's standard size and does not include the patch. A patch has already been confirmed by the developers and this patch is also expected to be in few GBs.
Final Fantasy XV development began way back in 2006 and stands completed after 10 years. The game takes place on the fictional word of Eos. All the world's countries – expect the kingdom of Lucis  – are under direct control of the empire of Niflheim. Noctis, heir to the Lucian throne, goes on a quest to retake his homeland and its magical crystal. Noctis is the only character controlled by the player –  he can navigate through simple movement, jump small obstacles, sprint for a limited time, and perform context-based actions such as taking cover behind objects.
The game uses Active Cross Battle System – an action-based real-time battle system. High on graphics and dynamic resolution, the game is expected to run smoothly on both PS4 and Xbox One, although the exact performance will be known only after the game's release.