James "Jamie" Dornan, the actor, model and musician from Northern Ireland, became famous for playing the epic character of Christian Grey in the 2015 movie Fifty Shades of Grey. He has previously played the roles of Axel von Fersen in Sofia Coppola's Marie Antoinette, Sheriff Graham Humbert in the ABC series Once Upon a Time and serial killer Paul Spector in the BBC Two and RTE One crime drama series. In February 2015, Dornan was signed up for the second and the third installments of Fifty Shades film franchise – Fifty Shades Darker, to be released in 2017 and Fifty Shades Freed, to be released in 2018.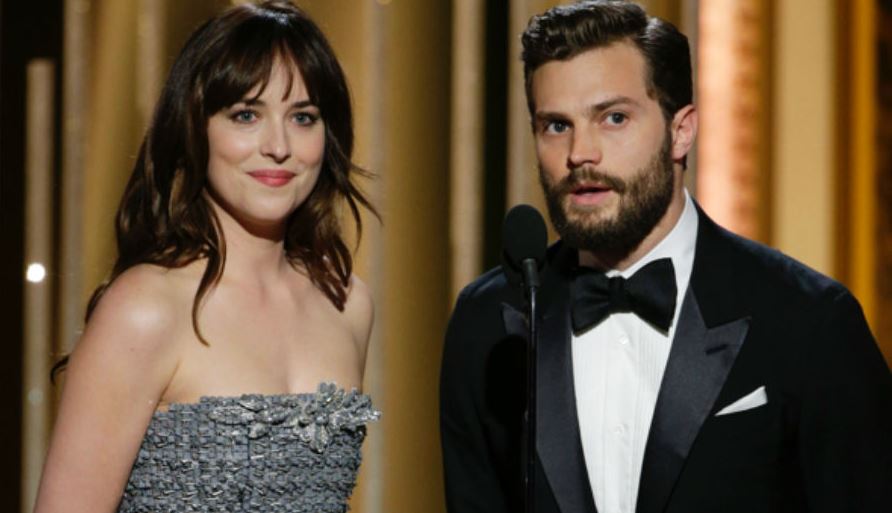 Dornan Disappointed About Not Getting Naked With Dakota Johnson?
In a recent interview with News.com.au, Jamie Dornan said that he never takes home whatever he has learned on the sets of the movie Fifty Shades Darker because he is very much confident about his sex life with wife Amelia Warner. Jamie Dornan said he doesn't feel the need to actually engage in role playing or BDSM. But the actor also said that he doesn't have anything against BDSM per se.
During the interview, the actor expressed his opinions about going naked on screen. He said he doesn't really mind going naked on the big screen as long as the scene is shot with class. "I do not really care about the whole nudist aspect of what is required of me as an actor. I hope there is some degree of modesty remaining but I am not a prude in anyway, I was not brought up that way", he added. He said he grew up in a liberal environment, especially in his house where his entire family wasn't really shocked by nudity.
Dornan and his co-star Dakota Johnson are involved in multiple sex scenes in the movie but all of them are just 'make believe' scenes. The co-stars are being linked to each other and fans are openly talking about their on-screen chemistry and their relationship. Fans cannot help but think Dornan is actually disappointed for not getting fully naked with Johnson.
Fifty Shades Darker is scheduled for United States release on February 10, 2017.