Scroll Down at bottom for updates
FIFA 17 web app appears to have been delayed with no release date in sight. If you go to the official EA page, it still says "Coming Soon" for the web app. As frustrating as it is, we understand a lot of you were expecting the FIFA 17 web app to release anytime soon.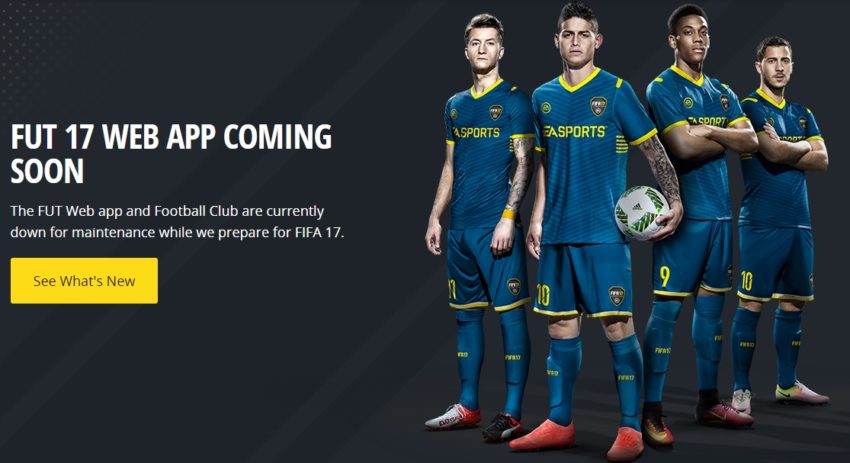 FIFA 17 Web App Delayed
It turns out the German EA Facebook page responsible for the original 20 September release date is now silent. The page yesterday responded to a fan's query which translates to English "the web app's probably coming tomorrow. We give you know as soon as she is online, Greetings, Alex"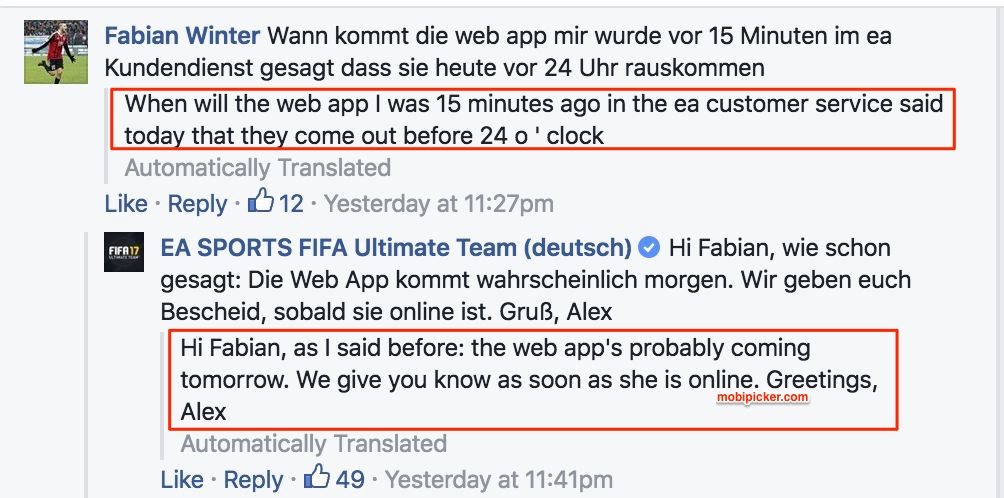 After waiting for a lot of time today, more and more fans are now asking the Facebook page for when the web app will come out. However, the Facebook page simply said "I can't tell you, unfortunately not a great answer, Sorry"
FIFA 17 web app essentially a way to tweak and customize your FIFA Ultimate Team while you're not at your console.
Players can earn coins by trading wisely, and potentially open up rewards packs for returning players and then start to build up a squad that will be ready to play by the time most people are playing the game for the first time.
Last year, access to the FIFA 16 Web App was released on September 16 and there are reports that the FIFA 17 Web App could go live today (September 20). As of yet, there is no confirmation of this, though.
So whether you'll be playing the Early Access version of the game or if you're waiting until September 29 (Sep. 27 for North America), downloading the Web App will give you a massive head start when it comes to your Ultimate Team.
Were you expecting the FIFA 17 web app to release anytime soon? Let us know in the comments. We'll let you know if we get any confirmation regarding the FIFA 17 Web App release date. Stay tuned to MobiPicker.
Update 1
Great news, FIFA 17 Web App has been released but is available only for early access players.