EA's most anticipated FIFA 17 football simulation has just revealed ranking of some top 50 players. The upcoming game will be using DICE's Frostbite engine. This is the same engine used in blockbuster titles like Battlefield, Dragon Age Inquisition and Need for Speed. The game will release on September 26 this year and will feature a full story campaign which everyone is excited for. The game will also include women clubs and players, a feature that was also available in last year's FIFA 16.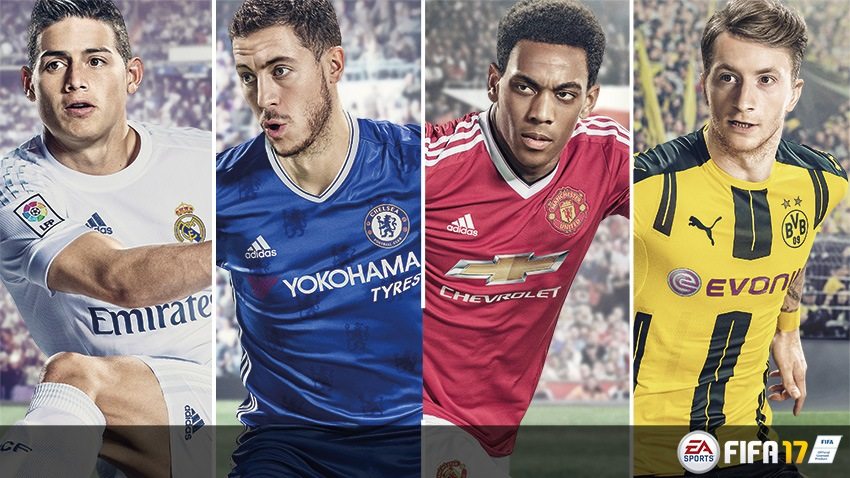 FIFA 17 Player ratings from 50 to 21
EA has said that player rankings are based on performance in the past 365 years in league and club tournaments. EA Sports has announced the ranks from 50 till 21 but has yet to announce the ranks after that so we'll still have to see how our favorite players rank. Here are some notable players in the rankings so far. You can see the full list here.
50. BLAISE MATUIDI
84 Physicality and 83 Defending
49. MARCELO
84 Dribbling and 82 Defending.
47. DIMITRI PAYET
87 Dribbling and 87 Passing.
46. ARJEN ROBBEN
90 Dribbling and 86 Pace.
45. JAMES RODRÍGUEZ
85 Shooting, 85 Dribbling, and 85 Passing
44. DAVID SILVA
87 Dribbling and 87 Passing
43. KARIM BENZEMA
84 Shooting and 82 Dribbling
Some notable players in the 30 to 21 rankings include:
27. TONI KROOS
88 Passing
26. GIANLUIGI BUFFON
90 Positioning
24. ANDRES INIESTA
90 Dribbling and 87 Passing
So far, the top most revealed ranked player appears to be Belgium's Kevin de Bruyne with an 86 passing.
FIFA 17 will release on 27 September in North America and the next day to the rest of the world. The NA front cover art features Germany's Marco Reus. The game is set to break new ground due to the inclusion of the Frostbite engine and a story driven linear campaign. What are your expectations from the upcoming FIFA 17 game? Which player do you think will be the top ranked FIFA 17 player? Let us know in the comments. For more news on FIFA 17 and EA's other titles, stay tuned to MobiPicker.