There were reports about Stacy Ann Ferguson – popularly known as Fergie – quitting Black Eyed Peas. Social media was abuzz with the news that the American singer, songwriter and actress and the lead female vocalist for the hip hop group The Black Eyed Peas was out of the Grammy-winning group. will.i.am has now clarified that Fergie isn't leaving Black Eyed Peas.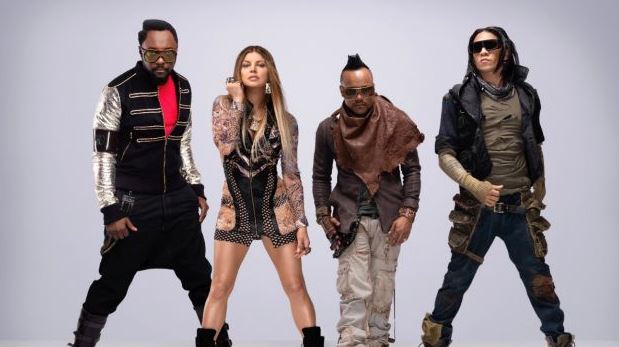 Fergie not leaving Black Eyed Peas
Clarifying remarks he earlier made about Fergie, the rapper has now made it clear that Fergie is still very much a member of the band. will.i.am expressed disappointment over how social media is reporting incorrect information without verifying the authenticity of the source.
"Lies…@Fergie is focusing on #DoubleDutchess & @BEP is doing #MastersOfTheSun…That doesn't mean @fergie is out of the group #BEP4ever.

People will report what ever they want to report regardless of the sources… It's a crazy world.."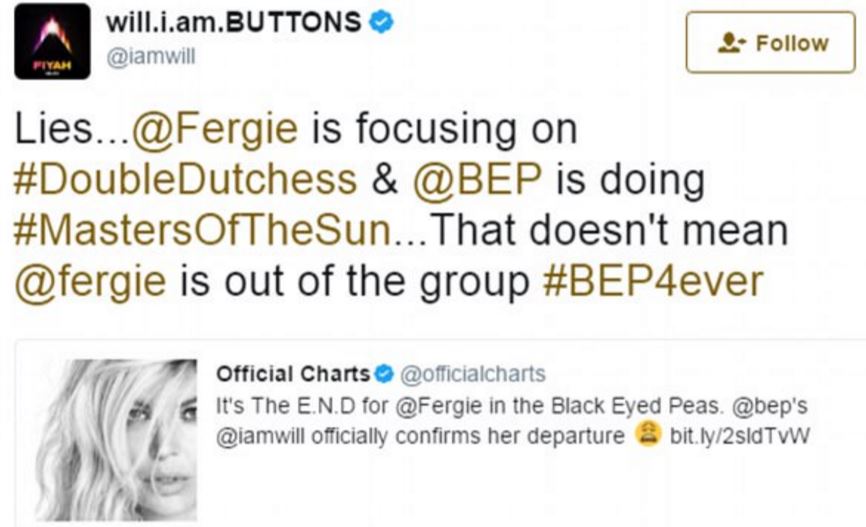 Fergie has never directly told anything about the alleged reports of her quitting Black Eyed Peas but has confirmed that she's still part of the group.
"Everyone knows I will always love and support my @bep brothers"
will.i.am also confirmed that nobody will be replacing Fergie and that she's currently working on her solo project. The group has been working on a bunch of songs on Fergie's solo record and that they are actually proud of her label. He also went to on telling about how Black Eyed Peas are working on content, technology, and experience for their new project Masters Of the Sun.
"We worked on a bunch of songs on her solo record, we're proud that she has her label, but Black Eyed Peas are pushing it forward in terms of content, technology and experiences on our new project, Masters Of The Sun"
Masters Of the Sun, according to will.i.am, will include Nicole Scherzinger of Pussycat Dolls fame, although he declined to reveal more details.
Attention:
Governments and ISPs around the World monitors their users' online activities. Reclaim your freedom with
ExpressVPN
and browse the internet with confidence.
Also check: Best Free Ringtone Apps for Android