Back in April 2016, AMC did announce that their American horror drama series, Fear the Walking Dead will be renewed for a third season. However, no specific release date was provided for it, only that it will arrive sometime in 2017. And even now, fans currently don't know exactly when the next season of their favorite series will arrive. But it seems that fans might get to see it in a few months as AMC gave some updates regarding its release date.
Fear The Walking Dead Season 3 To Arrive In April 2017? 
Recently, Den of Geek reported that in the latest press release, AMC stated that Fear the Walking Dead season 3 will arrive this summer. The first season of the show premiered in August 2015 and ended in October 2015. After a few days, The Walking Dead season 6 premiered, which concluded on April 3, 2016. And after a few days, on April 10, 2016, Fear the Walking Dead season 2 premiered. Now, as the new seasons of The Walking Dead and Fear the Walking Dead have been airing one after another, many fans currently believe that season 3 will air right after The Walking Dead season 7 ends. However, AMC claimed that it will return "this summer," so it might air in May or June.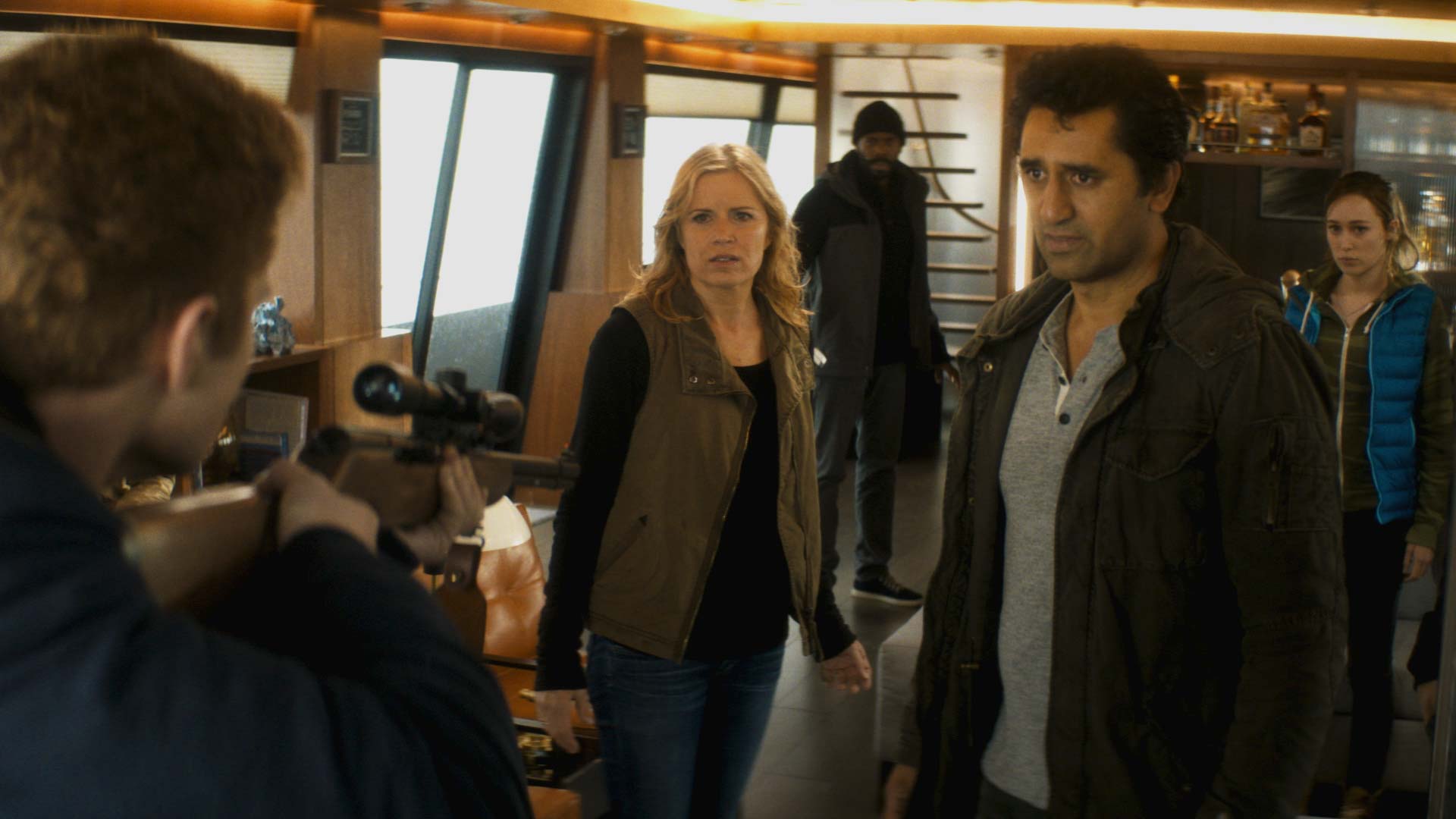 Fear The Walking Dead Season 3 Story 
There are still a few months left until Fear the Walking Dead season 3 arrives, but the creators have been busy revealing stuff about if from time to time to keep fans hyped up for it. Recently, AMC revealed the official synopsis of the third season, which gives fans an idea of what they can expect to see in the upcoming season. The synopsis reveals what challenges the characters are going to face in the apocalyptic world this time. You can have a look at the official synopsis of Fear the Walking Dead below, and get yourself hyped up for it.
As Fear the Walking Dead returns for season three, our families will be brought together in the vibrant and violent ecotone of the U.S.-Mexico border.  International lines done away with following the world's end, our characters must attempt to rebuild not only society, but family as well. Madison (Kim Dickens) has reconnected with Travis (Cliff Curtis), her apocalyptic partner, but Alicia (Alycia Debnam-Carey) has been fractured by her murder of Andres. Madison's son mere miles from his mother, Nick's (Frank Dillane) first action as a leader saw Luciana (Danay Garcia) ambushed by an American militia group — the couple escaped death, but Nick no longer feels immortal. Recovering both emotionally and physically, Strand (Colman Domingo) has his sights set on harnessing the new world's currency, and Ofelia's (Mercedes Mason) captivity will test her ability to survive and see if she can muster the savagery of her father.
Fear The Walking Dead Season 3 Cast
As for the cast, all of the previous members are going to return to their roles. However, Emma Caulfield was recently added to the cast members for a mysterious role. AMC did confirm that Emma is going to make an appearance in Fear the Walking Dead season 3, but they didn't reveal what role she is going to play. We don't even know whether she will play a recurring role or will only appear as a guest star. All we can do now is wait until AMC updates us regarding her role.
Fear The Walking Dead Season 3 Release Date
Fear the Walking Dead is currently expected to arrive in summer-2017. The next season will consist of 16 episodes. Let us know if you're excited about it or not in the comments below.