Far Cry 5 release date, gameplay, and story have been officially revealed by Ubisoft. The teasers for the game have remained in circulation for weeks and now finally everything has come to rest. Ubisoft has revealed that the game will debut on both PS4 and Xbox One and its set for a release on February 27, 2018.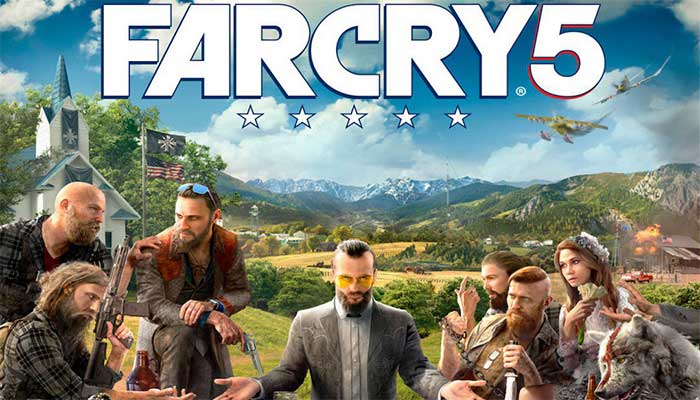 According to Ubisoft, Far Cry 5 will be fully compatible with Xbox Scorpio and PS4 Pro along with Windows 10.
The gameplay reveals show that the game is set in the US. The players are allowed to team up with a friend in order to fend off a group of terrorists. The basic aim of the game is to save the fictional Hope County, Montana, USA.
According to Ubisoft's official statement on their blog;
"As the new junior deputy of fictional Hope County, Montana, players will find that their arrival accelerates a years-long silent coup by a fanatical doomsday cult, the Project at Eden's Gate, igniting a violent takeover of the county.

Caught off guard and drawn into a power struggle, players must disrupt the carefully laid plans of the Project at Eden's Gate, and fan the fires of resistance to help liberate the Hope County community and themselves."
Following are the recently revealed gameplay screens for Far Cry 5.
Far Cry 5 - Images by Ubisoft
In addition, the latest reveal about the game suggests that the game's main playable characters are fully customizable. Furthermore, the players will be able to hire some of the resistance members as well. All this will happen in the bounds of Hope County, Montana, USA.
Pastor James, A bar worker girl named as Mary May, and a Pilot character named as Nick Rye are also part of the game. These characters will also be at player's disposal. However, the players will need to convince them to join in their efforts in saving the county.
As part of the game's mechanics, players will be able to fly planes, ride American Muscle cars, ATVs, Boats, and a number of other vehicles. The players will also be able to explore an open world based on Mountains, Forests, Farmlands, Meadows, and Rivers.
For all those who are curious about all the gameplay details, they can check out the following official gameplay trailer of Far Cry 5.
The game also offers a Map Editor packed with new and improved features. It'll allow players to create their own amazing game levels and enjoy it even more. More details about the game are expected to reveal at the upcoming E3 gaming expo event next month.
All the PlayStation 4 fans will also have a Skin Pack with the game's purchase. However, this same content will be available for PC and Xbox One fans via the Ubisoft Club. Moreover, Far Cry 5 will be available in three editions such as Far Cry 5 Standard Edition, Far Cry 5 Deluxe Edition, And Far Cry 5, Gold Edition.