To celebrate the company's 30th anniversary, Ubisoft Club is giving away a free game per month on PC and his month it's Far Cry 3 Blood Dragon. How has the game aged since it's release years ago? Well, quite a lot but it is still as fun and full of excitement as ever before.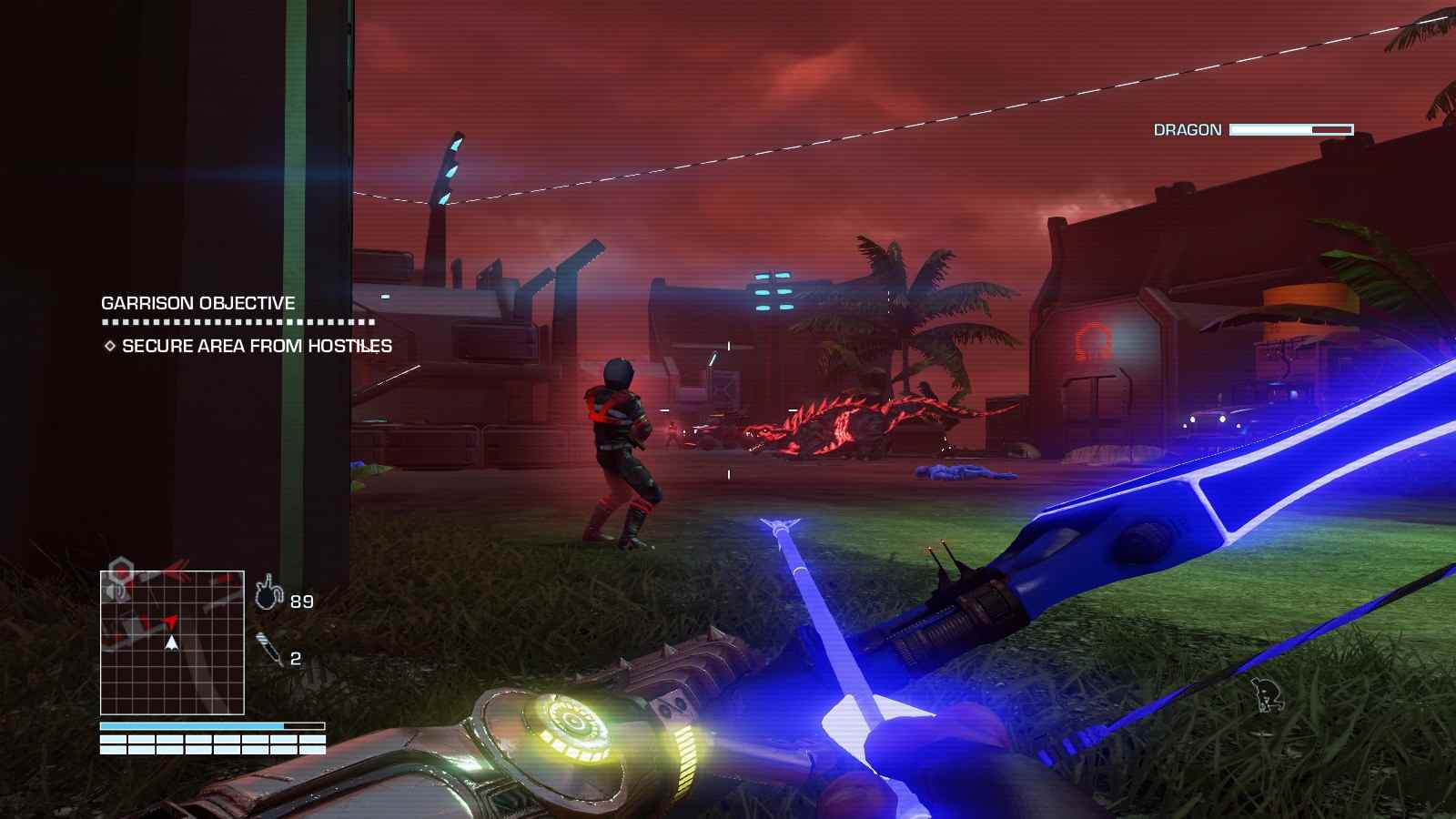 Far Cry 3 Blood Dragon is Ubisoft's free game for this month
The enemies are supposed to look like the kind of cheap costumes that a low budget 80's sci-fi movie would have. All the enemies are basically wearing biker leathers and helmets with disco lights stuck onto them and that's what we love about this game. It deliberately goes into amazing detail to recall that cheap 80's look. We want the sequel to take place in urban environments and wastelands, feature customizable cybernetic upgrades/ loadout (maybe you can swap out your implants and arms or whatever). As well as some super tough 'terminator' and 'predator' enemies that are an intelligent and difficult match for the player.
The game is supposed to feel like a dark arcade room with neon lights and electronic noises like many 80s arcades were. The enemies are limited yes, but it's a budget game. We don't think you "get" what this 15 dollar standalone spinoff of Farcry 3 was and now it's free, so there's really nothing to complain about. Even though we had an absolute blast with this game, we can't see a full release being a particularly good idea. Personally, we think it's one of those games where the atmosphere could overstay its welcome. Of course, we'd definitely be open to a similarly priced sequel!.
It's an epic way of making a game new, even though it's basically the same. Keeping the same perfect controls and making it in the style of the 80's retro games, is simply awesome. If you haven't played 'Hotline Miami' and you like new original games, you should definitely Far Cry 3 Blood Dragon out.