Ryan Alosio, the voice actor of Deacon in Fallout 4, just posted on Instagram that Fallout 5 is in development. Leaks like these aren't new. Previously, Three Dogs voice actor Erik Todd revealed that Fallout 4 was in development well before the game was even announced. And, as we know it, the game was announced and revealed soon afterwards. So, what does it mean at the moment? Well, it could mean several things right now.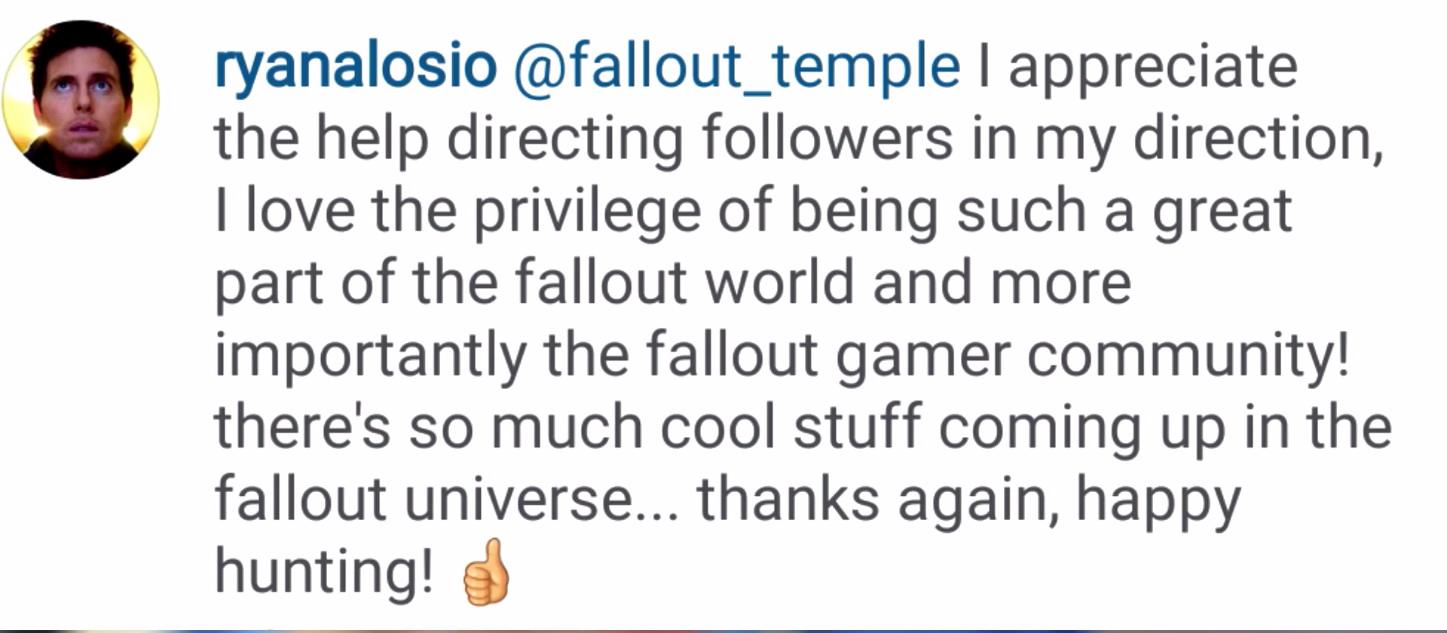 Fallout 5 or Elder Scrolls VI?
We know from another leak that Elder Scrolls VI might also be in development. The game is set to take place in the fictional continent of Valenwood. This comes from an internal memo being circulated in Bethesda. The memo refers to Elder Scrolls VI as Project Greenheart. Those of you who know Tamriel well will know that Greenheart is a place on the continent of Valenwood. Therefore, we believe we might get an announcement about that too.
"The conversation started with Ryan putting up a post on the site featuring a collage of himself voice acting and what he thought was a picture of Deacon but it wasn't actually a picture of well…Deacon. He mistakenly put a picture of Zeek instead. Watch our video to get the finer details.

His followers caught the goof and quickly corrected him and Ryan put up another post, this time with the correct picture. He posted a rather weird sounding note along with the image revealing why he did it.

A page called Fallout Temple replied to his post and this is where things started to get really interesting.

Ryan replied to Fallout Temple and he actually confirmed that work on Fallout 5 is well underway and pre-production has already begun for the game and he is working on the game in some capacity.

Ryan realized his folly and took the post down within minutes of him uploading it but it was already too late as Fraghero managed to capture a screenshot of it."
Credit to fraghero for leaking this Fallout 5 news. We'll update you if this news develops any further.
EDIT: Ryan Alosio has confirmed this news is false. You can read his full statement.