This is a very touching story so take out your tissues. A reddit user NoohjXLVII recently wrote a post where he described how the game Fallout 4 let him name certain characters with the same name as his father. This gave an emotional connection to him. As he writes, "in a way I was traveling the wasteland with my father. (He had the body type of a sentry bot… And liked to do wood working as a hobby hence be hammer saws)" As a result, Bethesda added a new NPC to Fallout 4 Good Guy Evan.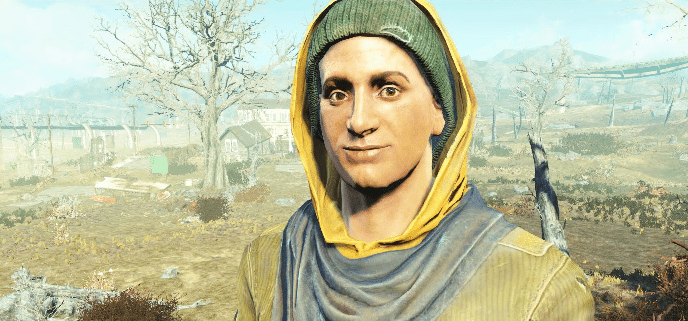 Fallout 4 Good Guy Evan – Fan Now has his brother as an NPC in the game
All was not good and well. His brother passed away after he was rushed to the ICU for Diabetes-related complications.
"However, today my younger brother (age 24) is in the ICU… They don't think he'll make it. diabetes related stuff. He and I both loved the fallout franchise, always theorizing what we'd do if the events of fallout occurred in real life. He always wanted to be a super mutant and I wanted to be a ghoul, so we could travel the world together forever. (Though I'm not sure if super mutants have an unlimited life span) but I digress. With contraptions I made a really cool tower that I wanted to show him… I just finished it today when I got the call that he was in the ICU…"
Bethesda read the fan's entire blog post. They decided to immortalize the brother by introducing him as a helpful NPC in an update. The NPC, more popularly known as Good Guy Evans among the community, gives players items such as a Nuka-Cola recipe and more.
Bethesda also sent the fan a care package which includes a number of bobbleheads, shirts, a soundtrack, and a stuffed Deathclaw. This isn't the first time Bethesda immortalized one of their fans in a game and it won't be the last. It goes to show that Bethesda is willing to go that extra mile to connect with their fans on an emotional level. Salute to Todd Howard and the team, this is really moving.
Fallout 4 recently had its last DLC revealed. We'll keep you updated with more Fallout 4 news and update, stay tuned to MobiPicker.