As we all know, in a few weeks, Bethesda will release a brand new DLC for their open world title, Fallout 4. The DLC is titled as 'Nuka World' and will be the sixth and final DLC Bethesda will release for Fallout 4.
We currently don't know exactly what this DLC will feature, but one thing that has caught our attention is that the upcoming DLC Nuka World might be bigger than the previously released DLC, Far Harbor. A Steam Database entry has recently revealed the file size of Nuka World and according to it, the DLC has a file size of 3.67 GB on PC.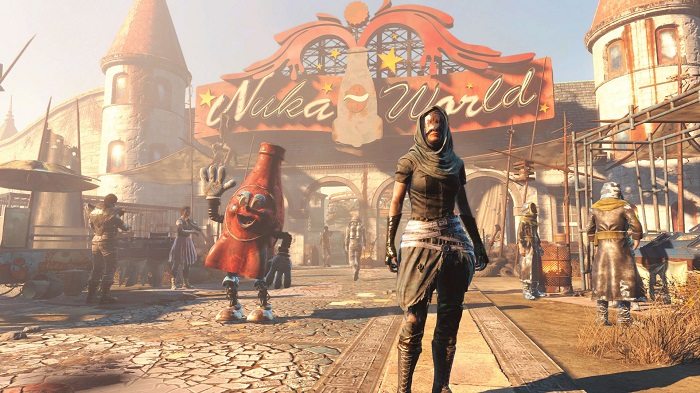 Now, the file size of this upcoming DLC is greater than the file size of Far Harbor, which was around 2.7 GB. This indicates that Nuka World might feature more content as compared to Far Harbor. However, it is a known fact that the file sizes don't always represent the size of the actual content inside something. Like No Man's Sky has a file size of 6 GB, but features a never-ending universe. Here's an official description of Fallout 4: Nuka World.
Take a trip to Nuka-World, a vast amusement park now a lawless city of Raiders. Explore an all-new region with an open wasteland and park zones like Safari Adventure, Dry Rock Gulch, Kiddie Kingdom, and the Galactic Zone. Lead lethal gangs of Raiders and use them to conquer settlements, bending the Commonwealth to your will. Nuka-World features new quests, Raiders, weapons, creatures, and more. Enjoy the ride!
Fallout 4: Nuka World will be released for PC, PS4 and Xbox One at the end of this month, on August 30.
Let us know what you think about this news in the comments below.