Fallout 4, right from the day of its release on November 10, 2015, has been a total stunner that has kept players rummaging for any secret they might have missed the first time. Considering the duration from its release date up until now, Fallout 4 should have a downloadable content soon.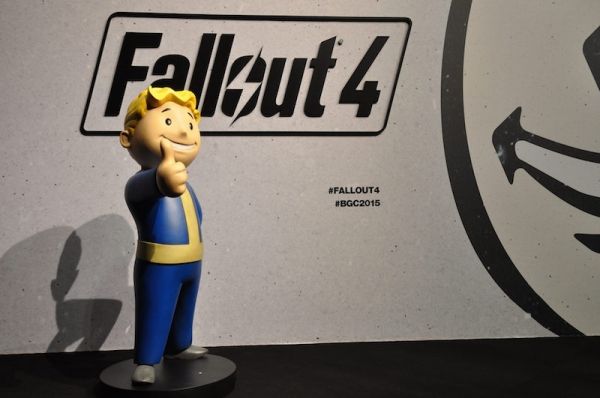 Bethesda is planning to release the first DLC for Fallout 4 early this year. Though there is no time stamp to this assertion, early March is most likely. Owners of Fallout 4 should keep their fingers crossed on this.
The content of the new DLC remains unknown because Bethesda is still not saying a thing but the best bet is that the upcoming DLC will likely have new maps, new areas to explore, new missions with rewards such as weapons armour and perks. There could also be new partners to follow your commands and not forgetting bug fixes.
There are speculations that the ocean floor will make one of the new locations to explore in the upcoming DLC because art pieces have shown the main character gazing into the ocean. There is also another artwork that showed a character gazing at the ocean floor. Therefore, we cannot put off the possibility that the DLC could have a nuclear submarine, underwater vault or even underwater city to be explored.
Director Todd Howard stated that there is going to be more than one DLC from Bethesda for Fallout 4 which should well extend into the year. Some Reddit users have put forward some interesting postulates which are interesting to read.
The Redditor, isometimesheartweed put forward this interesting idea: "Rumors of the commonwealths relative stability reach the shattered remains of the United Kingdom, and the remnants of her Majesties army sets across the sea to invade."
Last year's E3 conference ushered in interesting news about Fallout 4 and Doom and with this year's edition around the corner (sometime in March) we hope interesting news emerges too. The only tangible message from Bethesda concerning the expansion packs, which are expected to be released sometime in 2016 is, "more info coming soon".
Another important note is that Fallout 4 will come with no exclusive content which means regardless of your gaming console you can download and play the DLC.
Fallout 4 Season Pass
Bethesda has created a season pass for players who would purchase the DLC. Players will get access to all the DLC with only $30 with the real cost put at $40 by Bethesda. This discount is only available to players on Xbox One, PlayStation 4 and Steam.