It has been seen that when a TV show becomes quite popular and successful, it either goes on for multiple seasons, or one of the stars move on for better prospects. Of course, everyone has a career to grow, and it seems like Jamie Dornan might move on from 'The Fall'. Yes, it has been rumored that Jamie may not return after season three of the show.
Jamie Dornan's popularity catapulted with the success of 'The Fall', and the TV show has got two successful seasons behind it. 'The Fall' Season 3 has already premiered on Friday, and latest reports suggest that this may be the last season of the show. Jamie Dornan is busy with his 'Fifty Shades' movies, but he still came back for Season 3, as this is the show that made him popular. But it is possible that he might not continue working on the series.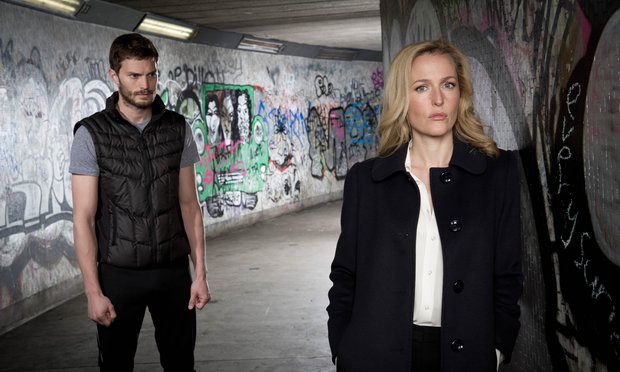 Allan Cubitt, the creator of the show, said last month at a screening,"It's not the end of The Fall necessarily. Obviously, I don't want to give anything away about how the third series will end, but I can say that I am looking forward to working with both Gillian and Jamie again in the near future!" This statement of Cubitt's may mean that nothing's certain right now, and 'The Fall' Season 4 may or may not happen.
Cubitt added,"I don't think I'm giving much away in saying it's Jamie's last season. But that's not to say that we wouldn't do more of The Fall." He also said that if there's going to be a season four of 'The Fall', it wouldn't be anytime soon.
So what can we expect? If Dornan is to leave the show, then Season 3 may be his final one. And if that's true, then his character Spector's arc in the story will come to an end if the creator wants to make Season 4 without Dornan. Well, at least we should thank Dornan for coming back for Season 3 to complete Spector's story on the show. We'll certainly miss him if he's leaving. Will you? Comment below.