"Fairy Tail" Chapter 541 spoilers are adrift indicating that the Dragon Slayers in the leadership of Natsu will risk their lives and do whatever they can to destroy the Dragon King Acnologia. Anna and Ichiya are back and they are expected to help the Slayers save the mages of Magnolia in the upcoming battle from the Black Dragon. Check out in detail!
Now that only six chapters are left and the series nearing its end, the creator of the manga series, Hiro Mashima is slowly raising the intensity of the struggle and fight so that the deciding battle will be full of thrill.
Acnologia May Split In 'Fairy Tail' Chapter 541 Spoilers
Speculations indicate that Acnologia can be a big challenge for the Dragon Slayers and Natsu as he has the ability to split into two. The Dragon King in itself is a formidable foe and when he will split into two forms it will certainly pose a serious threat to the existence of Magnolia.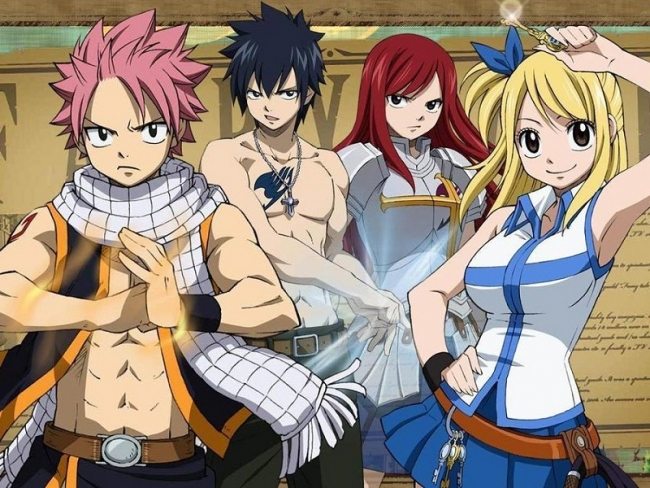 Moreover, he has now managed to bring all of the Dragon Slayers together who are now ready to even risk their lives for defending mages of Magnolia. According to Vine Report, Ichiya and Anna are back and they too are expected to help the Dragon Slayers in their fight.
Black Dragon To Cause More Destruction                    
In the previous chapter, Black Dragon consumed the Ravines of Time and became immensely popular. However, the power will make him unstable leading to his form splitting into two: a spiritual form that is within the Ravines of Time and a physical form that intends to destruct Magnolia and is heading towards it.
"Fairy Tail" Chapter 541 will also reveal the spiritual form of the Dragon King aka Acnologia that is making pillars from the Dragon Slayers so that he can utilize their magic and become stable. So as the manga series progresses fans will get to see many unexpected twists and intense fights between Black Dragon and the Dragon Slayers. It would be interesting to see how the Slayers and Natsu team manage to stop the two different forms of the evil Dragon.